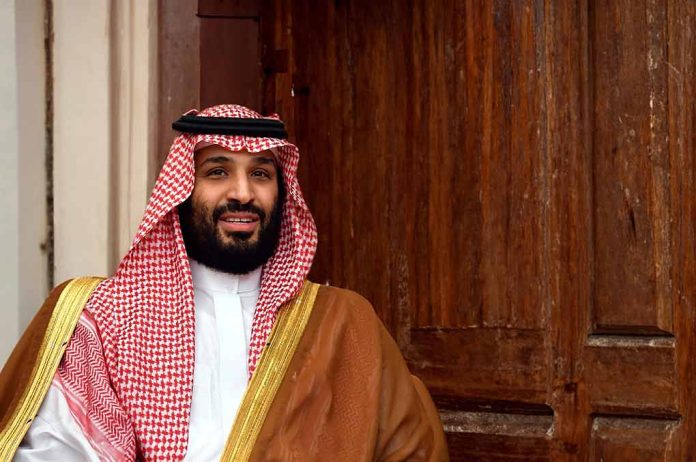 (RepublicanPress.org) – In October 2018, US-based journalist Jamal Khashoggi was allegedly murdered in the Saudi consulate in Istanbul. Officials in Saudi Arabia claimed the killing was done by a team of rogues, but Turkey claimed the order came from the Saudi government. Three years later, Fox News reported that an official US document newly declassified stated the American government believed Saudi Arabia's Crown Prince Mohammed bin Salman approved the hit.
On September 20, the news outlet reported that bin Salman participated in an interview with Fox News Chief Political Anchor Bret Baier — his first talk with a major US news network in four years. During that discussion, the host asked bin Salman about the possibility of Iran obtaining nuclear weapons. The crown prince replied that if the rogue country got such a weapon, Saudi Arabia would have to follow suit — "for security reasons." He also cited the need to maintain a balance of power.
Crown prince confirms Saudi Arabia will seek nuclear arsenal if Iran develops one https://t.co/f8FlCEtheT

— Guardian news (@guardiannews) September 21, 2023
The leader then expanded his stance, stating he would be concerned about "any country getting a nuclear weapon," calling it a "bad move." He reasoned that no one can use the device, so there's really no reason to have one. If a nation were to set off a nuclear weapon, bin Salman said there would be a world war.
Baier moved on to ask the crown prince questions about other issues, including his country's relations with Israel and the $2 billion investment from the Saudi Arabian Public Investment Fund (PIF) into former Trump aide and son-in-law Jared Kushner's fund. Bin Salman said his country is still in negotiations with Israel, stating he wanted the Palestinians to have a "good life."
Regarding the Kushner investment, the leader said if the money transaction was legal, he doesn't intend to recall the investment if former President Donald Trump wins the 2024 election. However, he said if the transaction was not legal, his government would "work it out."
Copyright 2023, RepublicanPress.org