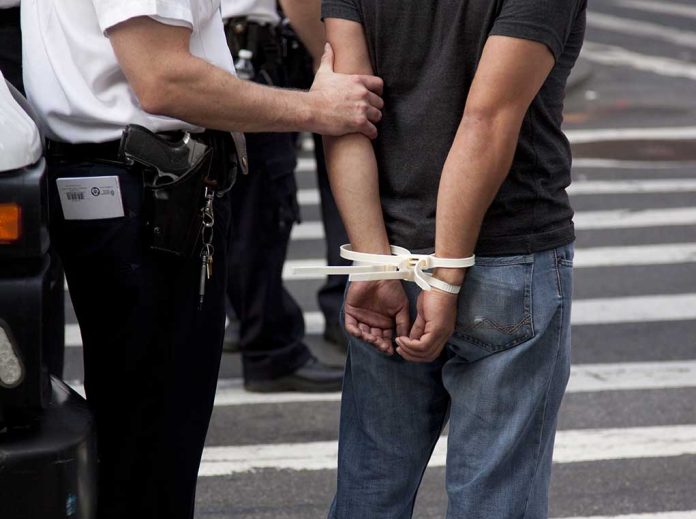 U.S. Fugitive CAPTURED – Police Flew ALL The Way To Taiwan!
(RepublicanPress.org) – A San Francisco police chase that led officers on a nearly 7,000-mile journey to Taiwan has finally ended. On May 30, officers arrested Tianze Zhang, 30, from Taipei on an outstanding warrant featuring a laundry list of serious crimes: felony kidnapping, felony burglary, and criminal threats.
Arrest Made in Ingleside Home Invasion Burglary

The suspect was identified as 30-year-old, LA resident, Tianze Zhang. Zhang was determined to have fled the U.S. shortly after the burglary. Members of our Burglary Unit traveled to Taipei, Taiwan, and escorted Zhang back to SF. pic.twitter.com/zgSxdUcVuD

— San Francisco Police (@SFPD) June 4, 2022
Zhang reportedly broke into a home in Bernal Heights, California, on March 16. He allegedly restrained the woman and forced her to transfer nearly $3 million in funds to his bank account via a tablet tied around his neck. The terrified woman obliged.
San Francisco police say Zhang also tied the woman up with duct tape and threatened to use a knife to harm her, in addition to robbing the house itself. He almost immediately fled the country shortly after committing the heinous crimes.
Police, the FBI, and international law enforcement agencies collaborated on an investigation to track the fugitive down. The chase eventually culminated in Kaohsiung, Taiwan, where local police intercepted and arrested Zhang on May 30. He was transferred into the custody of SFPD Burglary Unit officials and extradited on June 3.
KTVU News interviewed Sergeant John Hallisy as he escorted Zhang through San Francisco International Airport shortly after the group arrived on US soil. Hallisy commented that it felt good to finally have the fugitive in custody and praised the long arm of the SFPD.
It isn't clear how officials managed to track the fugitive down or what tipped them off to his exact location. Zhang will remain in custody at the San Francisco County Jail until he has his day in court. In the meantime, SFPD asks anyone with knowledge of his crimes to call 415-575-4444.
Copyright 2022, RepublicanPress.org