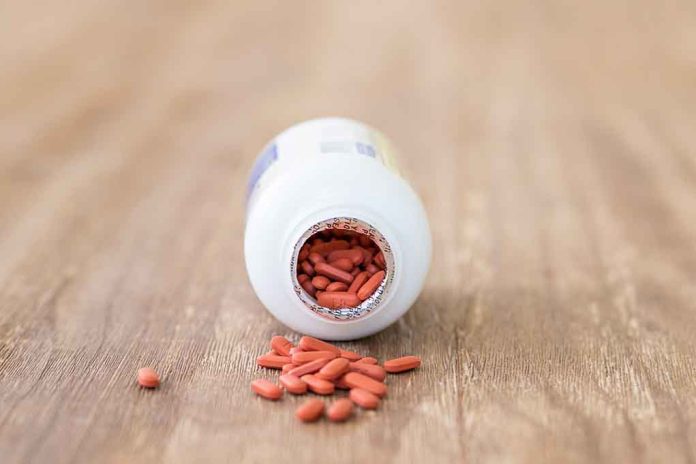 Medicine Bottle RECALL – Here's What You Need to Know
(RepublicanPress.org) – It seems that every other day, some company is recalling their product for a variety of reasons, from contaminants to salmonella scares. Companies pulled peanut butter and bacon in May, and on June 8, it was salads. On June 16, there was yet another recall. This time it was for 400,000 bottles of medicine because the child safety caps didn't meet the Poison Prevention Packaging Act requirements.
More than 400,000 bottles of over-the-counter medication recalled due to issues with child-proofing https://t.co/6GUc5cpHqY pic.twitter.com/Lu0IZryG2n

— The Hill (@thehill) June 17, 2022
Aurohealth called back over-the-counter pain medication from Walgreens and Kroger, while Sun Pharma reached out to Kroger as well. The brands affected were Walgreens' acetaminophen, Kroger arthritis pain acetaminophen, aspirin, regular acetaminophen, and ibuprofen.
The reason for the recall wasn't for any issues with the medication, but there's a poison risk to children because the bottles aren't child-resistant. Consumers across the country are encouraged to reach out to either Kroger, Walgreens, or Aurohealth to return the medication for a full refund.
In just the first three months of 2022, it's believed that more than 900 million individual product units were recalled, putting the US on track to reach record numbers by the end of the year.
Why do you think there have been so many recalls? Does it make you wary of purchasing products in the marketplace?
Copyright 2022, RepublicanPress.org