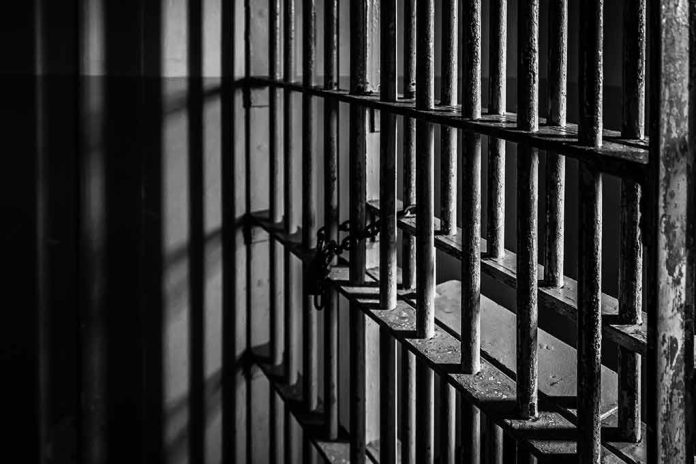 (RepublicanPress.org) – Born in Russia in 1976, activist Aleksei Navalny gained notoriety by alleging widespread corruption within the Russian government publicly. After several run-ins with the Kremlin, numerous stints in and out of jail, and a suspicious poisoning attributed to state operatives, security services arrested Navalny one final time in 2021. A federal court subsequently sentenced him to three and a half years. In March 2022, the court found him guilty of two more charges, extending his stay in prison by nine years. Recently, a Russian court added even more time to his sentence.
On August 4, The New York Post reported that the court added 19 more years to Navalny's jail term on, what his supporters say, were bogus charges meant to keep him out of politics. Six more charges were recently levied against the activist for creating an extremist organization, funding it, and inciting extremist activity.
Navalny sentenced to 19 years in prison for "extremist" articles

The Moscow City Court has sentenced opposition politician Alexei Navalny to 19 years in prison for a series of "extremist" articles. He will serve his sentence in a special regime prison.

The politician was found… pic.twitter.com/xb51mPNwJP

— NEXTA (@nexta_tv) August 4, 2023
According to Britannica, Navalny started this journey by creating a blog detailing his findings about Russian corruption. His writings were very popular, eventually forcing former Russian President Dmitry Medvedev to admit Navalny's accusations were true. In 2011, Navalny was arrested for protesting the country's parliamentary elections. Two years later, after declaring he was running for mayor in Moscow, the Russian courts found him guilty of embezzlement, sentencing him to prison for five years, but set him free pending appeal. Soon after, he faced fraud charges and received a suspended sentence. That's when he was poisoned and fled the country for his safety. Once he returned to Russia, authorities took him into custody and labeled any group associated with him an "extremist" — hence the recent charges.
Recent news reports indicated that the activist claims the extended jail time was mainly to frighten other Russians not to speak out against the government. According to the NYPost, Navalny encouraged them in a statement not to fall for the tactics and to think of ways to resist the "villains and thieves in the Kremlin."
Copyright 2023, RepublicanPress.org