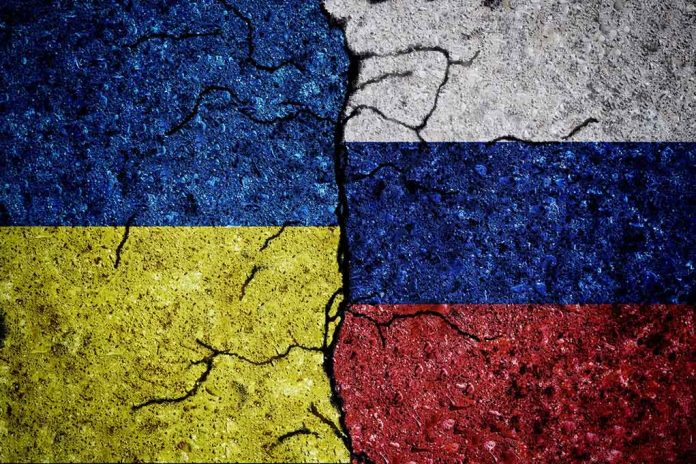 (RepublicanPress.org) – Over the last month, Russia's war with Ukraine has led to the deaths of civilians and soldiers alike. Ukrainian officials have recently reported the deaths of several Russian commanders during the invasion, including a top naval officer.
On Sunday, March 20, media outlets reported that Ukrainian forces killed Captain First Rank Andrei Paliy, the equivalent of a three-star vice admiral in the US Navy. Paliy led the Russian fleet's military and political activities in Ukraine with duties ranging from shelling coastal cities to stopping and, in some cases, blocking cargo ships from reaching Ukrainian ports.
Ukrainian officials released a statement claiming their military forces "liquidated" Paliy. Likewise, the Putin-installed governor of Sevastopol, Ukraine, confirmed Paliy died in combat near the port city of Mariupol, the location of fierce fighting for several days along the Tahanroz'ka Gulf. However, the exact date and place of his death remain unclear.
(Reuters) – The deputy commander of Russia's Black Sea Fleet, Post-Captain Andrei Paliy, has been killed during fighting in the port city of Mariupol, the governor of Sevastopol Mikhail Razvozhayev said.

The Russian navy did not respond to a request for comment.

— Phil Stewart (@phildstewart) March 20, 2022
A Ukrainian by birth, Paliy transferred from the Ukrainian National Guard to serve in Russia's Northern Fleet and pledged allegiance to the Russian Republic. He fought during the Russo-Georgia war in 2008 and later in Syria.
Ukrainians claimed they killed multiple other general-grade officers since the military conflict began with Russian troops on February 24. However, the Kremlin hasn't commented on or confirmed any of those deaths.
Copyright 2022, RepublicanPress.org