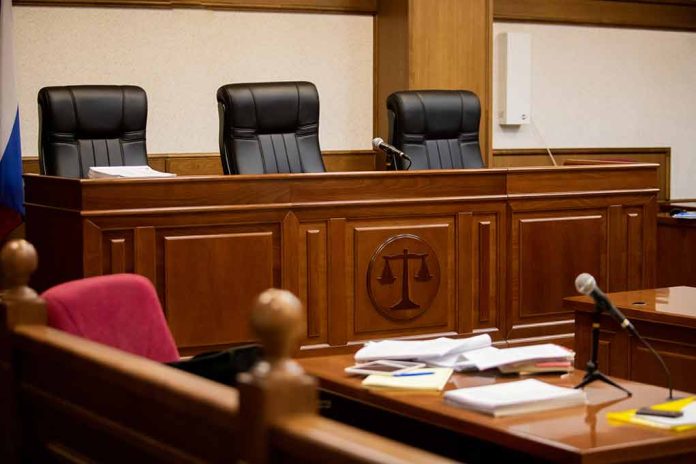 (RepublicanPress.org) – When Ilya Sachkov was just 17 years old, he co-founded Group-IB, a cybersecurity company focused on internet attacks and fraud around the globe. In September 2021, the BBC reported that Russian authorities detained then 35-year-old Sachkov for two months. Although there were few details at the time, Russia believed Sachkov passed secret information on to the US government — a treasonous offense.
On July 26, Newsweek reported that a short trial had finally commenced. The jury found Sachkov guilty of treason, and he was sentenced to 14 years in prison. As is typically the case in Russia with this type of charge, the trial took place behind closed doors in Moscow, so the evidence that warranted a conviction against the defendant remains unknown. Still, Judge Alexander Rybak confirmed that Sachkov violated Russian law and would spend his years in a "strict regime penal colony."
A #Russian court has convicted #IlyaSachkov, a top cyber security executive, of treason and jailed him for 14 years in a case which state news agency TASS says centered on allegations he had passed classified information to foreign spies.https://t.co/gBLUJSiA1y

— Al Arabiya English (@AlArabiya_Eng) July 26, 2023
Bloomberg detailed the specific accusation against Sachkov. Apparently, sources said the Russian government alleged that Sachkov gave the United States information about a Russian hacking team relevant to the country. According to anonymous sources, Sachkov and former Federal Security Service official Sergei Mikhailov, indeed gave information to the US government proving election interference by Russia, leading to subsequent sanctions and indictments.
The businessman's company released a statement after his sentencing hearing, slamming the Russian court for rushing though the trial and keeping the whole thing secret. Group-IB said the trial just started on July 6 after nearly two years of detainment and sentencing took place just 20 days later. The company claims Sachkov wasn't allowed to talk or otherwise communicate with anyone for months and doubt he got a fair trial. The group said they always believed in the co-founder's innocence.
Prosecutors had asked the court to sentence Sachkov to serve 18 years behind bars. The judge decided to hand down a slightly lighter stint. The Russian cybersecurity expert maintains his innocence.
Copyright 2023, RepublicanPress.org