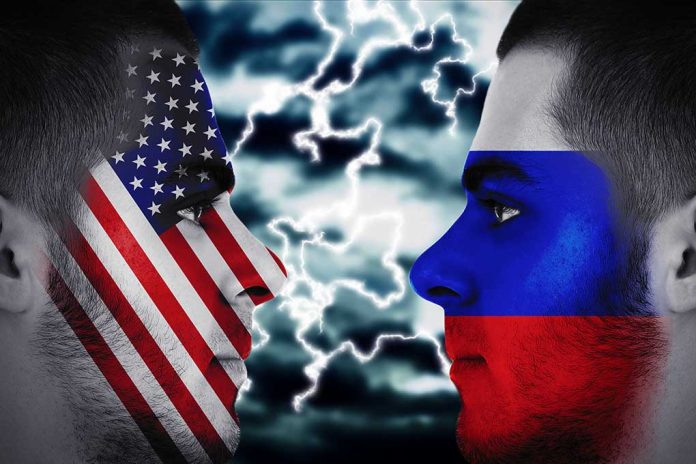 (RepublicanPress.org) – Relations between the United States and Russia continue their downward spiral as the war in Ukraine moves into its 15th month. At the end of March, Russia's Federal Security Service (FSB) arrested American journalist Evan Gershkovich on espionage charges, the first detention of its kind since the end of the Cold War. Russian officials recently rejected a request from US diplomatic authorities to see the detained reporter.
Officials from the US Embassy in Moscow requested that Russian detaining authorities arrange a consular visit with Gershkovich on May 11. However, on April 27, the Russian Defense Ministry declined to grant the request, citing the recent denial of entry visas to journalists set to accompany Russian Foreign Minister Sergey Lavrov to a meeting at the United Nations in New York.
Last week, Russian Foreign Minister Sergei Lavrov warned of retaliatory steps after Washington denied U.S. visas to Russian journalists who were meant to accompany Lavrov on his visit to UN headquarters.https://t.co/yO4U3sKYhK

— The Moscow Times (@MoscowTimes) April 28, 2023
On April 27, the Foreign Ministry issued a press release detailing the events surrounding its decision. The statement warned that America's rejection of the visas was an act of "sabotage" that demanded a response. It also advised that officials would notify the US Embassy once it worked out the details of "other possible retaliatory measures."
The Hill reported that US officials responded by noting that it previously advised Russian authorities to submit visa applications early since the time required to process them had increased due to rising conflict between the two country's diplomatic missions.
Meanwhile, top editors and publishers from The Wall Street Journal, Washington Post, and The New York Times released a joint letter on Gershkovich's ongoing detention in the daily edition of their respective newspapers.
"We stand united in demanding Evan's release and we won't rest until he is safely brought back home."

The publishers and top editors of @WSJ, @NYTimes and @WashingtonPost released a joint letter on Evan Gershkovich in today's edition of their respective papers. #IStandWithEvan pic.twitter.com/tduVvNWajm

— WSJ Communications (@WSJPR) April 27, 2023
The letter expressed the media outlets' "shock and outrage" over the "wrongful arrest" of the reporter. "We are united in calling for [Gershkovich's] immediate release," the editors and publishers wrote, adding that "newsgathering isn't a crime."
The letter also mirrored the claim by some experts that Gershkovich's arrest was part of a broader effort by Russia to clamp down on media outlets in light of negative coverage of its war effort in Ukraine.
Copyright 2023, RepublicanPress.org