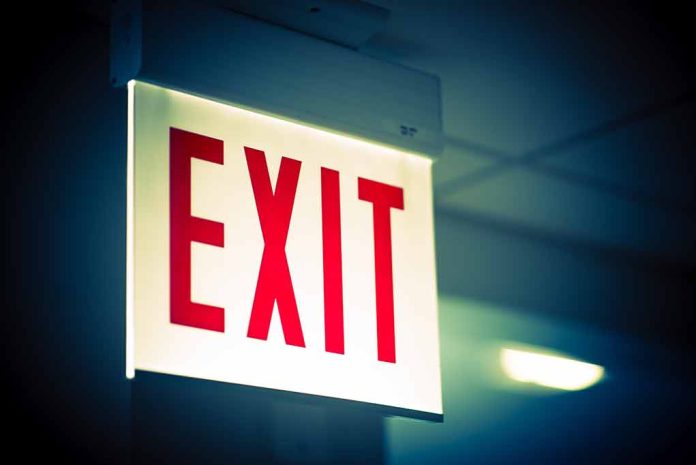 (RepublicanPress.org) – Born in 1931, in Melbourne Australia, Rupert Murdoch inherited his family's newspaper business when his father, Sir Keith Murdoch, died of a heart attack in 1952. He was only 22 years old, but he spent his years turning that small news business into an empire. Now, Murdoch is one of the most well-known media moguls in the industry. Over his time in the business, he acquired other newspapers — like The New York Post and Times of London — creating the Fox network on TV, and overseeing part of the film business as well. His influence in media on every front is undeniable. Recently, Mr. Murdoch, now 92, made an announcement that will change the face of Fox.
What Happened?
On September 21, the media tycoon said he decided to exit his position as the chair of Fox and News Corp, the two umbrellas that encompass his companies. In his stead, Murdoch is handing the reins to his oldest son, Lachlan Murdoch, in November. The younger Murdoch has been serving as the co-chairman of News Corp and chief executive officer (CEO) and executive chair of Fox Corp. The only change in his standing is that he will serve as the sole chair of News Corp and continue his current role with the other leg of the business.
But that doesn't mean Rupert Murdoch is hanging up his hat entirely. In his memo to staff members, he said he would take on different roles within the company and continue to engage with "news and ideas" every day, as usual. Mr. Murdoch said he's been doing that his whole life, and "that will not change." His new title for each company will be chairman emeritus. Murdoch said he has full confidence in his son, calling him a "passionate, principled leader."
Murdoch Bids His Farewell
The media leader said in his memo that he's proud of what the companies have achieved over the years. Murdoch said he truly appreciated everyone who had a hand in making the businesses a success, whether they operated cameras, delivered papers, cleaned the offices, or served as assistants. In his view, the success of Fox Corp. and New Corp didn't solely lie with him, but with everyone who contributed.
Mr. Murdoch also made it clear that he's in fine health and so are the companies. He predicted a bright future for both but admitted the battle for free speech has never been more intense than it is now. The media leader said his companies would continue to search for "the truth" without letting elites push "political narratives." He vowed to stay an active member of his companies' community.
Copyright 2023, RepublicanPress.org