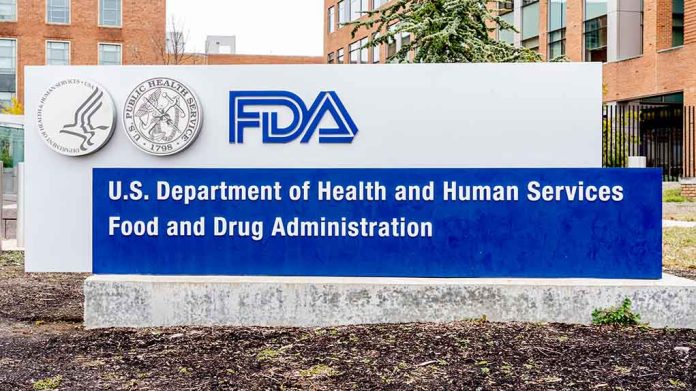 (RepublicanPress.org) – In the year 2000, the FDA ruled that mifepristone was a safe drug to use for terminating pregnancies up to seven weeks in the United States. The only other stipulation was that Americans could only receive the medication by visiting a healthcare facility. In 2016, the administration expanded the rules to allow the use of mifepristone in pregnancies up to 10 weeks and recently allowed patients to access the drug by mail after telehealth visits.
Despite its long and legal usage in the US, Alliance Defending Freedom filed a lawsuit in November 2022, claiming the FDA didn't properly approve the drug for abortions. Five months later, US District Judge Matthew Kacsmaryk in Texas agreed, banning the medication with a one-week grace period to allow for an appeal. On April 13, CBS News reported a federal appeals court ruled that patients could still use the abortion drug but rolled back its usage parameters to before the 2016 changes.
At nearly the same time as Kacsmaryk's decision, Judge Thomas O. Rice, of the US District Court for the Eastern District of Washington, issued a ruling in a separate case and determined the administration must keep the drug available.
Details About the Appeal
The Biden administration wasted no time filing an appeal to Kacsmaryk's "extraordinary and unprecedented" decision. President Joe Biden was appalled at the Texas judge's ruling, saying if it were allowed to stand, no prescription would be safe. The US leader also said the decision was another step in "taking away basic freedoms from women."
The government asked the 5th US Circuit Court of Appeals in New Orleans to put the order on hold. Two judges appointed by former President Donald Trump agreed to stay the Texas judge's order but tightened the usage of mifepristone. They ruled the drug could no longer be available by mail, and doctors could only dispense the medication for pregnancies up to seven weeks. According to CBS News, Judge Catharina Haynes, appointed by former President George W. Bush, said she would have put the whole ruling on hold — pending arguments. The court granted the stay partially because they believed it was too late for the plaintiffs to challenge mifepristone's approval, considering the FDA approved the drug 23 years ago.
Heading to the High Court
Attorney General Merrick Garland released a statement saying the Justice Department would be "seeking emergency relief" from SCOTUS to protect reproductive rights and "defend the FDA's scientific judgment." The AG said he "strongly disagrees" with the latest ruling by the appeals court.
In the meantime, several states have started stockpiling the drug, just in case.
Copyright 2023, RepublicanPress.org