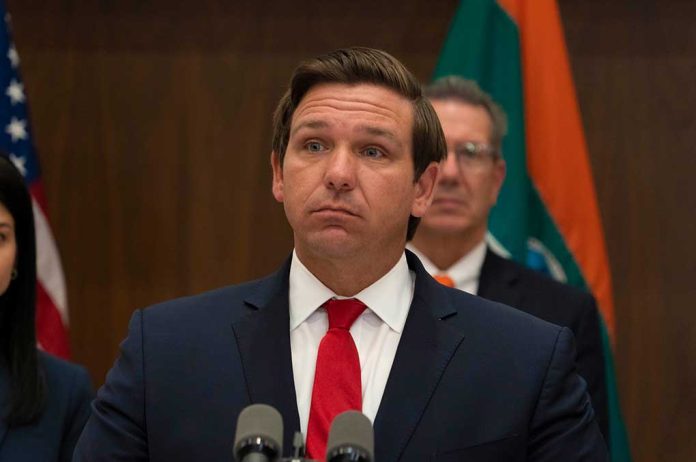 Ron DeSantis Reportedly Helps Serve Food After Hurricane Ian
(RepublicanPress.org) – On September 28, Hurricane Ian made landfall on the coast of Florida as a Category 4 storm with winds around 150 mph, devastating towns and leaving millions without power. That same day, Governor Ron DeSantis (R-FL) asked President Joe Biden for assistance for his state, but that wasn't the only thing he did to help the people of Florida.
On October 1, in Charlotte County, DeSantis made a visit to a local Waffle House, where he served food to linemen, residents, and first responders. Standing at the grill with spatula in hand, the governor cooked breakfast for those who survived the storm and thanked those who continue to help the locals during the aftermath.
Florida Gov. Ron DeSantis serves food at Waffle House amid Hurricane Ian recovery efforts https://t.co/BiCcIcn1oP

— Fox News (@FoxNews) October 2, 2022
Hurricane Ian was just two miles per hour short of a Category 5 storm. As of October 4, 101 people have died in Florida as a direct result of the natural disaster, and over 500,000 homes still have no power. However, hard-working crews had returned electricity to almost 1.7 million people as of Monday.
Some areas are currently under water usage advisories after flooding and damage to sewer systems. Along the hurricane's path, many residents have had impassable roads in their neighborhoods and standing water inside their homes.
It'll be quite some time before things get back to a semblance of how they used to be.
Copyright 2022, RepublicanPress.org