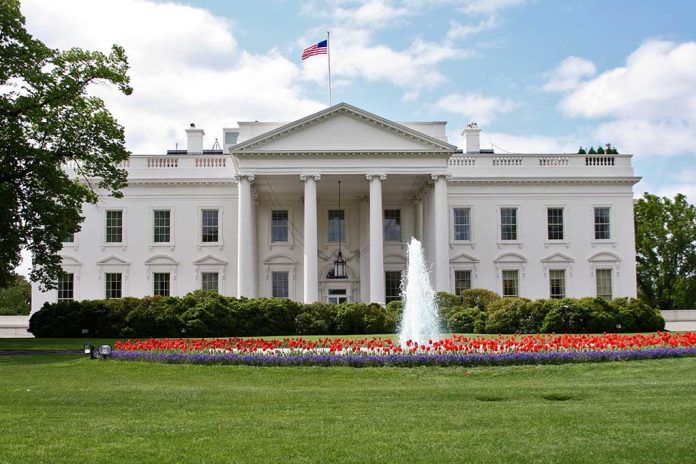 (RepublicanPress.org) – Former Senator Ted Kennedy's 1980 primary loss to then-President Jimmy Carter marked the last effort by the famous family to attempt to secure the Democratic Party's nomination. However, recent reports indicated that Ted's nephew could be the fourth Kennedy to run for the nation's highest office.
On March 3, Robert Kennedy Jr., the son of former Senator Robert Kennedy (D-MA) and nephew of former President John Kennedy, spoke at an event hosted by Saint Anselm College's New Hampshire Institute of Politics (NHIOP). The NHIOP has served as a springboard for "potential and actual" Democratic presidential candidates for more than a quarter of a century, according to Fox News.
Caroline McCaughey, a reporter for the New York Sun, posted a tweet reporting that Kennedy told reporters he was "thinking about" challenging President Joe Biden's expected bid for the Democratic Party's nomination in 2024.
When asked whether he is considering a run for president, RFK Jr responded, "I am thinking about it. I've passed the biggest hurdle which is that my wife has green lighted it."#NHPolitics

— Caroline McCaughey (@TheCarolineMc) March 3, 2023
According to her, Kennedy said he "passed the biggest hurdle" to running — getting permission from his wife. She "greenlighted" the idea, he remarked.
Kennedy's speech highlighted the current issues facing America and the ongoing importance of the New Hampshire primary in producing a "competitive" campaign cycle that "produces" the best candidate to carry the party's flag into the presidential election.
Kennedy followed up on his Twitter account by posting a link to an open letter he penned to members of the Democratic National Committee (DNC) at the end of January. Invoking his family's heritage of public services from the "battlefields" of WWII to those of the Civil Rights Movement, Kennedy stressed the importance of the New Hampshire primary to his uncle and father's presidential campaigns.
Here's my Substack article on the open letter I sent to the members of the Democratic National Committee on Jan. 31:https://t.co/zWQUxhfKlA

— Robert F. Kennedy Jr (@RobertKennedyJr) March 3, 2023
Continuing, Kennedy urged the DNC not to follow through with its recent decision to "interfere in New Hampshire's plan to [host] the nation's first primary" election. He argued that as a swing state, it could decide the outcome of the 2024 presidential election.
Kennedy concluded his defense of New Hampshire continuing to lead the Democratic primary schedule by claiming the state has a history of running the nation's most "secure and transparent" elections.
Copyright 2023, RepublicanPress.org