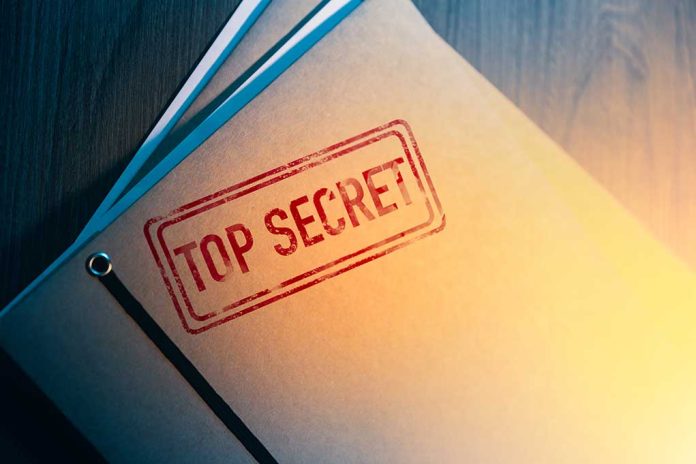 (RepublicanPress.org) – In January 2017, an unnamed person alerted the Air Force Office of Special Investigations (AFOSI) that Air Force Lieutenant Colonel Robert Birchum had classified information on a thumb drive at his home in Tampa, Florida. Authorities subsequently searched his residence and found more than 100 documents on a thumb drive. Now, he is facing jail time.
On January 27, The Daily Beast revealed Birchum is planning to plead guilty to illegally keeping information regarding "national defense." The plea deal was filed in a US District Court of the Middle District of Florida.
EXCLUSIVE: Robert Birchum, a high-ranking Air Force officer has quietly admitted to retaining hundreds of highly sensitive documents at his Florida home. https://t.co/zjgzUKKari

— The Daily Beast (@thedailybeast) January 30, 2023
Birchum retired from the Air Force in 2018, the year after the military received the tip about the documents. When he left his position, he'd served more than 30 years and held jobs where he regularly handled highly-classified material.
Prosecutors accuse the former commander of abusing his position, using his access and knowledge to procure and allegedly conceal top-secret documents that, if exposed, could have serious consequences. In the plea agreement, Birchum admitted he knowingly retained the documents in violation of the law.
Investigators uncovered 10 secret files, 48 paper documents, and the thumb drive containing 135 classified files at his home in Tampa. In addition, authorities found another hard drive with 117 classified files at a residence he keeps overseas.
Birchum is facing up to a decade in prison and a fine of $250,000. The defendant is due to appear in court on February 21, but a date for his sentencing hearing has not been set.
The recent news comes on the heels of three other cases of inappropriate handling of government materials. Former President Donald Trump is under investigation for allegedly storing classified documents in an unapproved and unsecured location. President Joe Biden is under a similar inquiry after classified documents dating back years were found at his home and former office. Trump's vice president, Mike Pence, has also admitted to having classified material at his Indiana home.
Copyright 2023, RepublicanPress.org