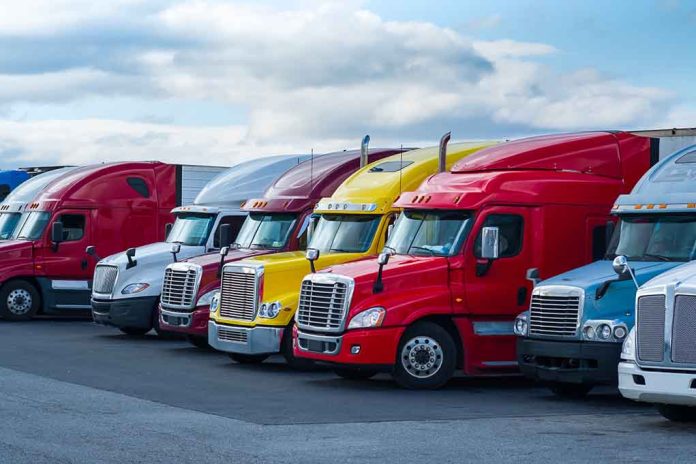 (RepublicanPress.org) – In August 2021, the Environmental Protection Agency (EPA) announced the Clean Trucks Plan (CTP) as part of its initiative to reduce greenhouse gas (GHG) emissions and other pollutants. The agency's new program targeted heavy-duty trucks and consisted of a multi-phase plan focused on 2027. In December 2022, the EPA put the final part of the CTP in place — updating clean air parameters for heavy trucks manufactured from 2027 and beyond. But the initiative didn't come without controversy.
On February 9, Sen. Deb Fischer (R-NE) introduced a resolution to stop the Control of Air Pollution From New Motor Vehicles: Heavy-Duty Engine and Vehicle Standards as set forth by the EPA's CTP initiative. A total of 33 other GOP lawmakers in the upper chamber co-sponsored Fischer's measure.
According to the Daily Caller, the senators are concerned about the EPA's move, stating the changes would make trucks too pricey for small business owners. According to them, operators who can't afford to make the switch to new trucks will simply run their old "higher-emitting" trucks into the ground.
The Republican legislators also feel previous emissions regulations have already led to more environmentally-friendly trucks. They claim modern trucks are about 98% cleaner than ones in the past, so there's no need to further press the issue.
34 GOP senators introduced a resolution to overturn an @EPA rule on cutting emissions for heavy-duty trucks.

The senators argued that existing regulations have already cut emissions by 98% for modern trucks compared to those built in the late 1990s. https://t.co/T5BPGCEsMW

— The Epoch Times (@EpochTimes) February 12, 2023
According to the Congressional Review Act, federal agencies must submit a copy of any major rules to Congress and the Government Accountability Office (GAO) for review. Congress then has the option of disapproving the measure before it takes effect as long as the body passes the disapproval resolution.
According to the December announcement, EPA Administrator Michael Regan claims the clean air push is essential to help protect public health and will help "pave the way" to zero emissions — a Biden administration goal. If instituted, the environmental agency claims it will prevent a number of premature deaths, reduce instances of childhood asthma, cut emergency room visits, and keep kids in school for more days by 2045.
Copyright 2023, RepublicanPress.org