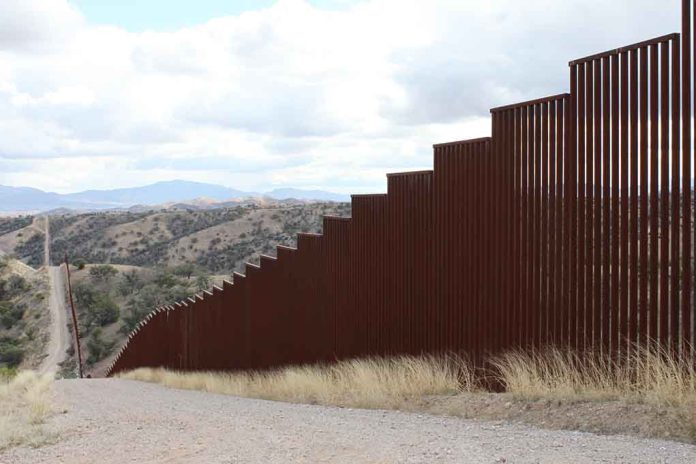 (RepublicanPress.org) – The crisis at the nation's borders continues to boost American drug and gang activities in communities nationwide. Millions of migrants have flooded into the country, and Title 42 protections enacted under the Trump administration are set to expire on May 11. In the wake of this development, Republican lawmakers recently unveiled their long-awaited plan to secure the border.
On April 24, Rep. Mark Green (R-TN), the head of the House Committee on Homeland Security, introduced the Border Reinforcement Act of 2023, taking the first step towards delivering on one of the GOP's key promises leading into the 2022 midterm elections. All 18 Republicans serving on the panel supported the measure.
The border crisis impacts communities in every state, including #NY02. Today, I helped introduce the Border Reinforcement Act of 2023 to ensure CBP and state and local law enforcement have the tools needed to stop the flow of drugs and illegal migrants across our southern border. pic.twitter.com/tApjKKsvbP

— Rep. Andrew Garbarino (@RepGarbarino) April 24, 2023
If passed, the new legislation will direct the Department of Homeland Security (DHS) to defend the nation's borders by:
Boosting Customs and Border Protection (CBP) staffing.
Creating retention bonuses for DBP agents meeting certain requirements.
Limiting the use of the CBP's One Mobile App as a single portal to the agency's services.
Mandating increased transparency from the DHS regarding "got away" statistics — the number of unlawful border crossers observed entering the US unlawfully that weren't apprehended or turned away.
Modernizing and enhancing technology to ensure the safety of DBP personnel.
Resuming construction of the border wall.
Supporting local law enforcement agencies in land and maritime border states.
The Homeland Security Committee issued a press release providing comments from ranking members. For example, Chairman Green said that President Joe Biden's administration clearly doesn't have the "operational control" at the nation's borders "it claims." However, the Border Reinforcement Act fills those gaps by introducing real security solutions "to take back control" of the nation's "sovereign borders."
Likewise, Rep. Michael McCaul (R-TX) claimed that Biden administration officials "abdicated their duty to protect the homeland." However, American voters entrusted House Republicans to "pick up… the slack."
Rep. August Pfluger (R-TX) noted Republicans' concerns regarding Bidena and Homeland Security Secretary Alejandro Mayorkas' dereliction of duty. "Let's build the wall," he proclaimed, adding that it's time to hire more CPB officers and "finally understand" who is crossing the nation's borders.
Copyright 2023, RepublicanPress.org