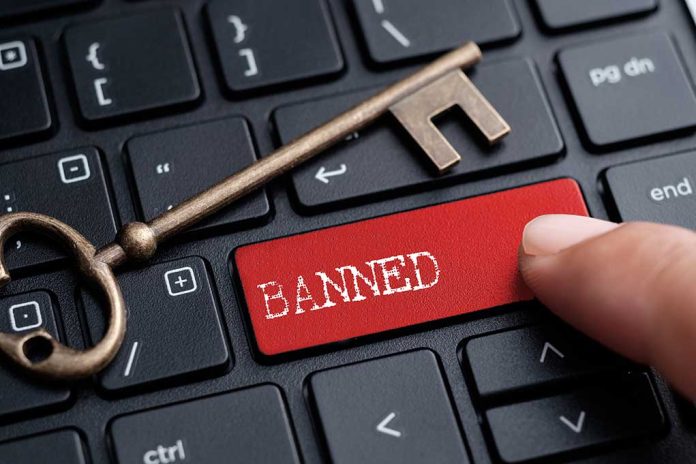 (RepublicanPress.org) – The controversy surrounding the 2022 general elections continues to reverberate in political circles after media outlets reported several instances of possible campaign finance law violations by candidates. A group of Republicans from New York recently sponsored a measure targeting convicted lawmakers in the wake of those revelations.
On March 7, Rep. Anthony D'Esposito (R-NY) formally introduced a two-part legislative package (H.R.1391) aimed at banning House members from profiting financially from selling their story involving any acts they committed in violation of certain federal election laws and other related statutes. Co-sponsors of the proposals included New York Representatives Nicholas LaLota (R), Nick Langworthy (R), Marcus Molinaro (R), and Brandon Williams (R).
Proud to introduce the NO FORTUNE FOR FRAUD ACT & the NO FAME FOR FRAUD RESOLUTION.

Fraudsters who conned their way into the House of Representatives should NOT be able to sell their story to the media for a profit — this legislation stops that.#Read ➡️ https://t.co/3Rypg08WLe pic.twitter.com/Q3cOyvaHJQ

— Rep. Anthony D'Esposito (@RepDesposito) March 7, 2023
The first portion of the proposal, the No Fame for Fraud Resolution, targets House members indicted for violating the 1971 Federal Election Campaign Act (FECA) or any other offenses that could prevent them from receiving their congressional retirement payments.
The second, the No Fortune for Fraud Act, provides the same prohibition for current and former House members convicted of violating the FECA and other offenses that automatically strip their pension benefits.
D'Esposito's office issued a press release later that day explaining that he introduced H.R.1391 to prevent Congressional members from profiting from running afoul of the law by receiving payments for their biographies and other creative works. It also would bar them from getting compensation for media appearances.
The congressman stressed his commitment to "advancing good, accountable government," including preventing elected officials from "profiting from their misdeeds." The legislation's co-sponsors echoed that sentiment, stressing that no member of Congress — Democrat or Republican — should be allowed to profit after violating the public trust by spreading lies.
NY GOP reps introduce bill to ban George Santos from profiting off fame if convicted https://t.co/8KrK1Zw67k pic.twitter.com/sblKCOMSa9

— New York Post (@nypost) March 8, 2023
The New York Post reported that the five Republican lawmakers' proposal "appears aimed squarely at Rep. George Santos (R-NY)" without actually naming him. According to ABC News, a D'Esposito spokesperson said Santos was an "inspiration" for the move.
Santos has found himself on the hot seat for months regarding a series of lies he reportedly presented on the campaign trail regarding his qualifications. He also faces state and federal criminal probes involving possible campaign finance violations.
Copyright 2023, RepublicanPress.org