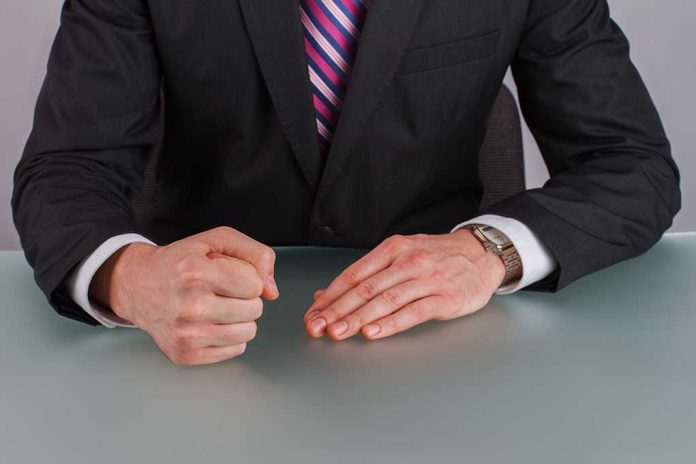 Republicans DEMAND Answers From Biden-Linked Lawyer
(RepublicanPress.org) – Trouble seems to follow President Joe Biden's son, Hunter. For instance, Devon Archer, his former business partner, received a prison sentence of one year and a day in February for issuing and selling about $64 million worth of tribal bonds. Most recently, congressional Republicans have opened an investigation into Kevin Morris, the younger Biden's high-powered lawyer.
On June 12, Rep. James Comer (R-KY) sent a letter to Morris requesting documents and information related to his pro bono counsel and financial support of Hunter Biden. Morris, a famed Hollywood attorney, reportedly loaned the president's son more than $2 million to pay back taxes.
Additionally, Morris purportedly provided free legal services to Hunter Biden and assembled a massive team of lawyers and investigators to discredit the flood of information surrounding his sketchy business dealings and their possible connections to President Biden.
Why did a high-powered Hollywood attorney give Hunter Biden a $2 million dollar loan to help pay back taxes?

The President's son is an ethical nightmare.

Did @POTUS know about this?

My @GOPoversight investigation is going to find out. @CBS_Herridge https://t.co/X9A2YxoSXD

— Rep. James Comer (@RepJamesComer) June 13, 2022
Comer's letter explained that the House Oversight Committee has launched an investigation into Hunter Biden's foreign and domestic business dealings to determine whether they compromise national security and his father's ability to serve as president.
The letter also discussed the committee's concerns regarding Morris' "sudden patronage" of Hunter Biden and his law firm's "outsized role" in defending the president's son against criminal and Congressional investigations. Comer said those actions raise substantial concerns that Morris could be providing "in-kind contributions" to the president.
According to Comer, Morris' sudden interest in Hunter Biden occurred shortly after he donated $2,800 to President Biden's campaign and gave $55,000 to a super PAC supporting President Biden's re-election efforts.
What do you think? Does Hunter Biden's business dealings pose a risk to national security? To his father's ability to lead?
Copyright 2022, RepublicanPress.org