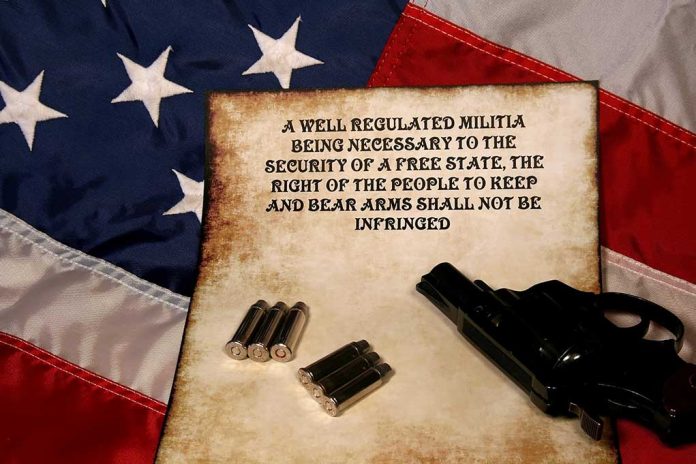 (RepublicanPress.org) – Each state has its own gun laws regarding how residents can and cannot carry their firearms in spaces outside of their homes. The varying rules across state lines can make it difficult for someone traveling from a concealed carry state to one with different restrictions. That could land the firearm owner in hot water. Two Republican lawmakers are trying to make it easier for some gun owners to carry across state lines.
On February 1, Senators John Cornyn (R-TX) and Bill Hagerty (R-TN) introduced a bill that would validate permits across state lines, as long as both areas allow concealed carry. The lawmakers think it will help make it easier for some gun owners. In the spring of 2021, the Texas legislator introduced a bill of the same name in the Senate — Constitutional Concealed Carry Reciprocity Act. That piece of legislation had 36 Republican cosponsors but didn't advance beyond its introduction.
NSSF Commends Constitutional Concealed Carry Reciprocity Act Introduction https://t.co/zgvtUSsg4M

— Senator John Cornyn (@JohnCornyn) February 1, 2023
This time around, Cornyn issued a statement reporting that the legislation has even more backers — 44 GOP members so far. The Texas lawmaker said the bill was an important Second Amendment protection measure and simply common sense. The legislator said both the National Rifle Association and National Shooting Sports Foundation support the proposal. In the statement, Hagerty added that he doesn't believe the "constitutional right of self-defense" vanishes simply because someone has crossed into another state.
According to World Population Review, more than 10 states in the union don't allow concealed carry reciprocity, while others, like Alabama, honor out-of-state carry permits. Areas that don't allow concealed carry would maintain their laws regarding the issue, meaning gun owners will still have to check the rules in the state they are traveling to. The legislation, Cornyn reasons, will keep state sovereignty in place because the act would not standardize concealed carry nationwide.
Copyright 2023, RepublicanPress.org