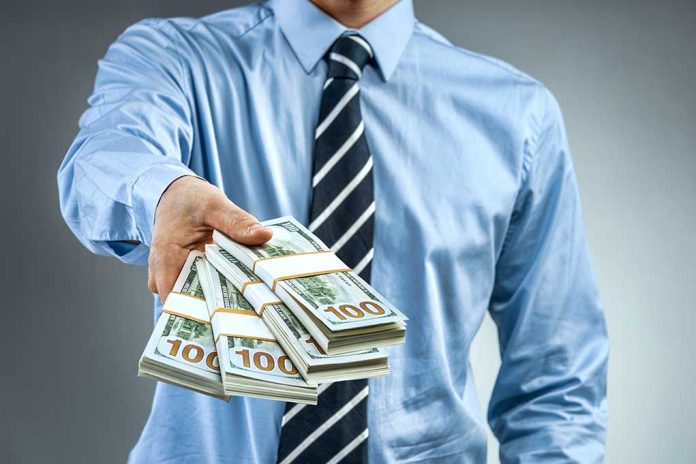 Americans Pump Money Into GOP At Alarming Rates
(RepublicanPress.org) – For good or bad, modern elections are all about money. How much a candidate or party can raise and how they spend it. Running an effective political campaign these days can cost millions of dollars. A recent report showed a major Republican fundraising site experienced a massive rise in donations.
On Tuesday, April 26, Fox News reported the Republican National Committee (RNC) endorsed fundraising platform WinRed raised a stunning $169.8 million from January through the end of March. That figure represents a roughly 37% increase year-on-year.
Read more about WinRed's Q1 2022 results here 👇https://t.co/1fperxZRtD

— WinRed (@WINRED) April 26, 2022
That amount also exceeded the approximately $130 million in donations raised during the same period in 2020. Typically, midterm elections don't draw as much attention or contributions as years when voters select presidents.
According to Fox News, individual donations averaged nearly $40. Local and state campaigns received $26.3 million. Remarkably, first-time donors gave roughly $73 million, indicating massive enthusiasm regarding the upcoming midterm elections.
The GOP launched WinRed in 2019 in response to 2018 fundraising efforts by the liberal-operated ActBlue platform. Leading Democratic candidates like Hillary Clinton and Joe Biden used ActBlue to find their latest presidential campaigns. Sen. Bernie Sanders (I-VT) also used the platform to help finance his 2016 and 2020 primary efforts.
WinRed has raised more than $2.8 billion since its creation. By all accounts, 2022 could be a record year for the powerful platform.
Copyright 2022, RepublicanPress.org