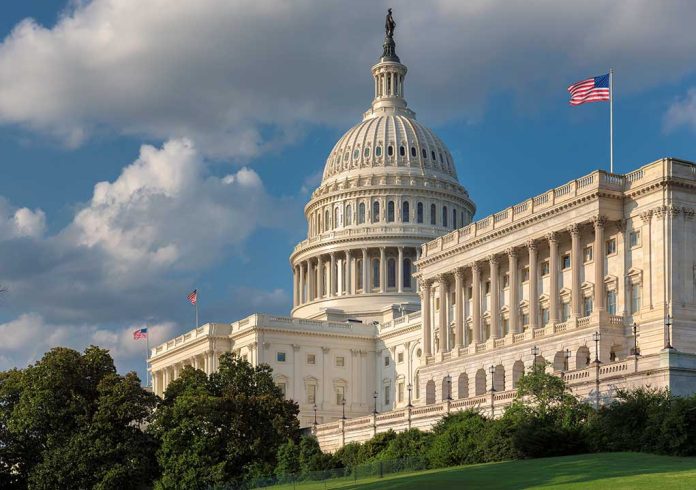 (RepublicanPress.org) – On May 12, Special Counsel John Durham released his report regarding intelligence investigations and activities following the 2016 presidential election. Former Attorney General William Barr appointed Durham in May 2019 to look into whether the FBI, law enforcement, or other intelligence agencies violated any laws in the lead-up to the Russia investigation.
Representative Anna Paulina Luna's (R-FL) reacted to the investigation by filing a resolution to remove Representative Adam Schiff (D-CA) from the House. She claimed the report is proof that Schiff "lied to the American people" and used his committee position to "push a lie" that not only broke the trust he held as chairman of the House Intelligence Committee, but also cost US taxpayers millions.
The Florida lawmaker stated that Durham showed in his report that the "Russian collusion" between former President Donald Trump's campaign and Moscow was a "lie from day one," and Schiff knew it but pushed it anyway in an attempt to "divide" the United States.
'ABUSED THE TRUST': @RepLuna demands Schiff face consequences, files resolution to expel Dem from Congress. https://t.co/V4E9X5k7b3 pic.twitter.com/DQp4tH4C5R

— Fox News (@FoxNews) May 18, 2023
The California lawmaker responded to Luna's filing on Twitter. He called the Florida congresswoman a "MAGA Republican" and said he's not backing down. He explained that history will remember that the GOP refused to stand up to the "most unethical president in history" and, instead, attacked those who stood up to Trump. Schiff claimed Durham's four-year investigation was a "bust."
A MAGA Republican has filed a motion to expel me from Congress.

When this chapter is written, it will record: When Republicans lacked the courage to stand up to the most unethical president in history, they consoled themselves by attacking those who did. I'm not backing down. pic.twitter.com/S2ciErmNJV

— Adam Schiff (@AdamSchiff) May 18, 2023
Schiff played a key role during Trump's first impeachment. He also regularly criticized the 45th president over policies. In January 2020, POLITICO listed Schiff as Trump's and his ally's number one enemy. After the former president's second impeachment trial, the California lawmaker said the GOP is "still in his thrall" considering the Senate found him not guilty.
Luna isn't alone in her belief that Schiff lied to the American people. Speaker of the House Kevin McCarthy (R-CA) said the same thing earlier this year when he removed the congressman from the Intelligence Committee.
Copyright 2023, RepublicanPress.org