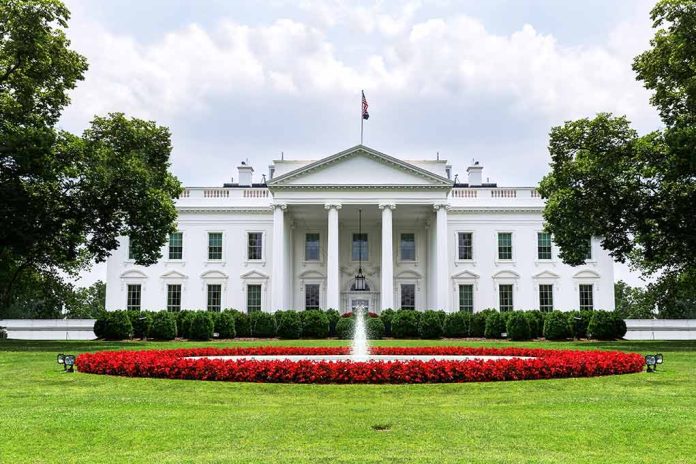 (RepublicanPress.org) – In May, all reporters with White House press hard passes received notification of a rule change. The Biden administration decided that all such passes would expire at the end of July, and anyone requiring access to the White House would have to reapply. Press passes going forward would only be valid for one year, and journalists would have to meet certain qualifications to receive the green light. Today News Africa correspondent Simon Ateba insisted at the time that the rule change was targeted directly at him.
Simon Ateba sues Karine Jean-Pierre to restore White House press badge https://t.co/7u7K2W3E6D pic.twitter.com/sCBzpu4QnM

— New York Post (@nypost) August 11, 2023
On August 13, Fox News reported that Ateba filed a lawsuit over the matter, naming White House press secretary Karine Jean-Pierre and the Secret Service as defendants. The reporter claimed they put measures in place to stop the plaintiff from "obtaining hard pass access." The reporter believes the defendants violated his freedom of speech by keeping him from freely accessing 1600 Pennsylvania Ave.
While the White House reportedly didn't respond to a request for comment following the suit, previous reports about the matter show Ateba had several run-ins with the press secretary during briefings. Those interactions not only included controversy with Jean-Pierre but also with former White House press secretary Jen Psaki.
In July, The Washington Post reported that Ateba received a formal letter from the White House detailing his disruptive behavior, warning him he would lose his pass if he didn't behave respectfully during briefings. The new rules from May included language about appropriate behavior while on White House grounds and consequences for not acting professionally and responsibly.
Ateba's suit claims Jean-Pierre and the Secret Service tailored the rules to specifically exclude the Today News Africa reporter. The plaintiff also stated those changes are inherently discriminatory. According to Fox News, reporters who cannot acquire hard passes simply don't have free access to the White House. Instead, they must request a day pass for a particular date.
Copyright 2023, RepublicanPress.org