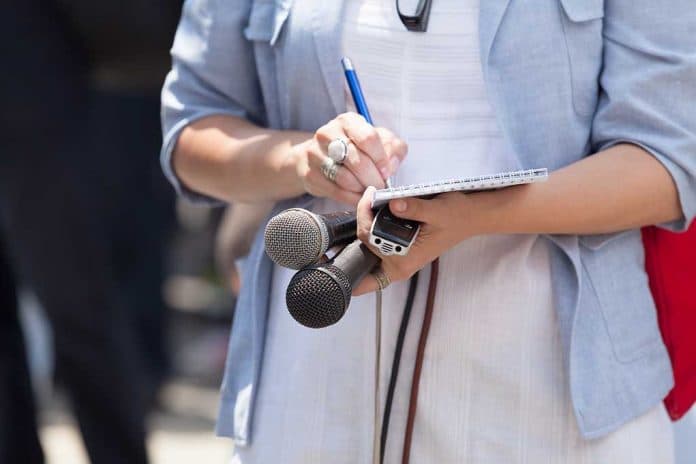 (RepublicanPress.org) – A West Virginia reporter had an exceptionally bad day at work on January 19. WSAZ-TV's Tori Yorgey was reporting on a water main break during her final week at the station when a vehicle struck her from the side, knocking her off her feet.
"My whole life just flashed before my eyes" Reporter gets hit by a car on live TV, after which she says it's her last week on the job.
pic.twitter.com/SpL3DzauvB

— David Begnaud (@DavidBegnaud) January 20, 2022
"Oh! Oh my gosh!" Yorgey exclaimed from just off-screen. "I just got hit by a car!"
Viewers probably thought the worst at that moment. Co-anchor Tim Irr, who only had access to live audio and not video at the time of the incident, became visibly concerned.
At one point in the video, Yorgey exchanged sentiments of concern with the confused driver who accidentally careened into her. The unidentified woman apologized profusely for the transgression, prompting Irr to remind viewers that the presence of emergency vehicles likely confused the driver and made it difficult to navigate the area.
"We're all good," Yorgey exclaimed.
The good news is that neither Yorgey nor the confused driver suffered any harm as a result of the collision. In fact, the reporter picked herself up, dusted herself off, and moved on with her report. Now that's dedication to the job! Hopefully, her new job at a Pennsylvania station isn't quite so eventful.
Copyright 2022, RepublicanPress.org