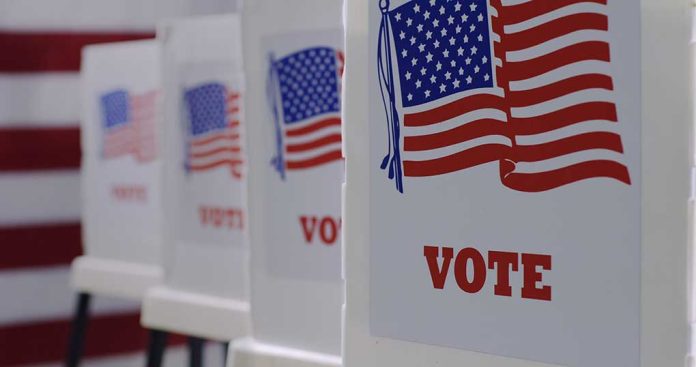 He WON – Election Results Reveal Big Victory
(RepublicanPress.org) – In February, Senator Jim Inhofe (R-OK) announced his retirement after decades in Congress, triggering a special election in the state to choose who could replace him on November's ballot. On August 24, Decision Desk HQ reported Representative Markwayne Mullin (R-OK) came out ahead in the runoff and will run for the seat on the GOP ticket during the midterms.
Mullin beat former state House Speaker T.W. Shannon in the primary, and he's now set to face former Representative Kendra Horn (D-OK) and a couple of others. Oklahoma is historically a red state.
Via AP: Mullin tops T.W. Shannon in GOP runoff for U.S. Senate. Will face Democrat Kendra Horn in November. pic.twitter.com/efzXQgv5T4

— Dan Snyder (@DanSnyderTV) August 24, 2022
The Sooner is currently serving his fifth term in the House of Representatives and is one of only five members of the Cherokee Nation to hold that honor. Mullin sits on several committees, including one on intelligence and readiness and another for the environment and climate change. Former President Donald Trump endorsed him during the GOP primary.
Mullin vowed to push back against President Joe Biden's policies if he wins the support of his constituents, according to a report from Newsmax. He aims to strengthen the economy, stand up for unborn children, and help fix the VA for those who served in the US military.
Do you think he will win the seat?
Copyright 2022, RepublicanPress.org