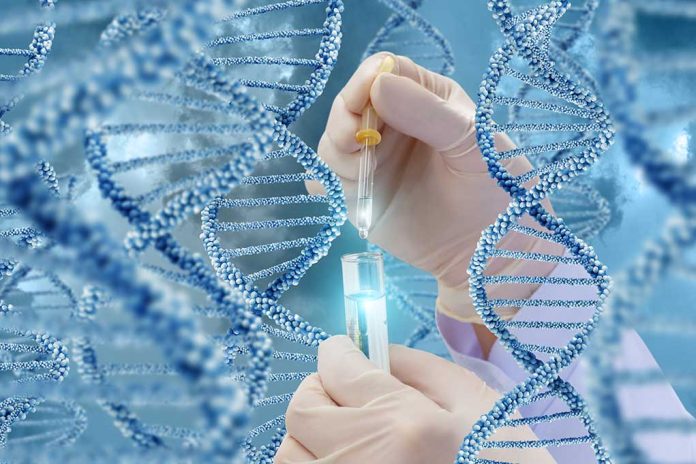 (RepublicanPress.org) – Prosecutors and defense attorneys have used genetic testing to send criminals to prison and exonerate the innocent and set them free, sometimes after serving decades behind bars on death row. That scientific technique is also utilized to identify the remains of individuals years after their discovery. Such was the case with a woman who was recently identified 16 years after authorities discovered her body in Florida.
On August 2, the Sarasota County Sheriff's Office (SCSO) issued a press release announcing that it identified the skeletal remains of a woman discovered 16 years ago. The report explained that the body was discovered in a shallow grave in February 2007. A quick review of a map of the area confirms the gravesite was a wooded area a couple of blocks from Sarasota Middle School.
The remains of a woman found in 2007 have been positively identified as Jeana Burrus — a woman who was never reported missing, according to Florida officials. #Dateline https://t.co/TdlAnEDIXh

— Dateline NBC (@DatelineNBC) August 4, 2023
In 2022, interest in the case picked back up after it had gone cold for years. Investigators laboratory called DNA Labs International (DNA-LI), located in nearby Deerfield Beach, Florida. Using recent advancements in genetic genealogy and DNA testing, DNA-LI was able to positively identify the victim as Jeana L. Burrus. Investigators determined she was only 39 years old when she died.
The press release explained that the investigation and identification were complicated by the fact that no one reported her missing. Likewise, no one in her family or community questioned her apparent disappearance at the time.
SCSO Lt. Mark Lefebvre told reporters that Burrus' husband, James Burrus, was the only person of interest in the case. Lefebvre explained that Burrus didn't provide any details regarding his wife's disappearance to investigators. When asked about his relationship with his wife, he offered inconsistent details about the nature of their marriage.
The lieutenant told reporters that Jeana Burrus' skeletal remains indicated she didn't die of natural causes. He cited the presence of bone fractures and other "things of that nature." He also confirmed that her remains were located directly behind an autobody shop where her husband worked at the estimated time of her death.
Their son, James Burrus Jr, now 20 years old, attended the Gulf Gate Elementary School from 2005 to 2006. According to reports, Lefebvre confirmed that investigators spoke with him. He indicated that his father always told him that his mother abandoned him.
Investigators are asking anyone who knew Burrus or her husband or has any information related to her death to contact the Sarasota County Sheriff's Office by calling 1-941-861-5800 or Detective Brian Ng at 1-941-861-4900.
Copyright 2023, RepublicanPress.org