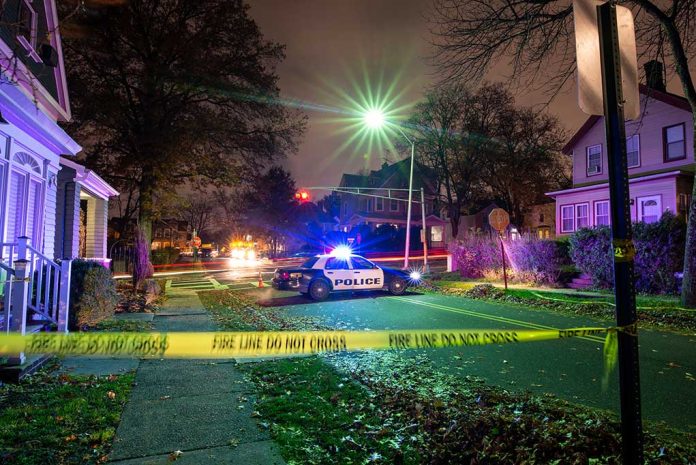 (RepublicanPress.org) – On December 27, 2021, the Los Angeles Police Department (LAPD) asked for the public's help finding 39-year-old Beau Mann, a tech CEO who had been missing for nearly a month. The missing man took an Uber to the local 7-Eleven on November 28 and contacted 911 via text around that time. That was the last time anyone heard from him. After nearly 18 months of torment, Mann's loved ones finally have answers.
On May 8, the City of Santa Monica announced the police received a tip on April 25 about remains found at an abandoned property on Santa Monica Boulevard. The Los Angeles County Coroner performed an autopsy on the remains and confirmed the decedent was the tech CEO. Authorities have not determined the cause of death at this point but continue to investigate.
Mann's family announced the news in a Facebook group dedicated to finding him. They said he was found in the grass near where the Uber dropped him off in November 2021, and the coroner identified him using his dental records. According to Law & Crime, the victim's family and friends suspect foul play.
The body of Beau Mann has finally been recovered. He disappeared after an Uber dropped him off on November 30, 2021 in Los Angeles, California. His remains were found in a grassy area about a mile from where he was last seen. Beau was the Founder, President, and CEO of Sober… pic.twitter.com/g1TAfx1z11

— Rose (@901Lulu) May 8, 2023
Mann founded an app called Sober Grid, which helps assist people struggling with addiction to connect for support in order to stay sober. According to the site, the entrepreneur got the idea while at the Sundance Film Festival years ago, as he saw a need for an online sober community. Mann previously suffered from addiction and found that staying "connected to other sober people" helped him stay on track.
In 2018, the app added telehealth services to the community and round-the-clock certified peer coaching support. Mann's fiance, Jason Abate, told NBC's "Dateline" Beau's creation "kind of changed the world."
Police are asking anyone with information to contact Detective Ismael Tavera by calling 310-458-2256 or emailing [email protected]. Additionally, tipsters can also call the Watch Commander at 310-458-8427, 24 hours per day.
Copyright 2023, RepublicanPress.org