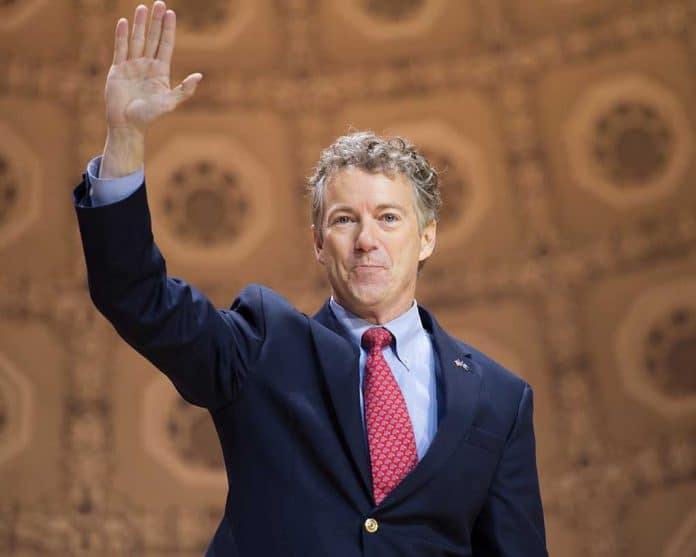 (RepublicanPress.org) – Social media platforms have been accused of targeting conservative voices for years. One of the biggest controversies arose in 2021 when big tech giants Facebook, Twitter, and YouTube suspended the accounts of Donald Trump, a sitting US president. Kentucky Senator Rand Paul (R) says he's had enough and recently announced his decision to move to other platforms.
The Washington Examiner published an op-ed piece by Paul on Monday, January 3. The Senator used the media site to discuss his New Year's resolution — to quit YouTube.
Sen. Paul began his piece talking about the custom of starting the new year by resolving to improve one's life. People typically vow to get rid of bad habits like drinking, eating processed foods, and avoiding toxic relationships. According to Paul, his relationship with YouTube had become "dysfunctional," and it was time to go.
I'll be posting all videos that have been censored by YouTube on https://t.co/1sAnMwUZeq! https://t.co/ynkdfJnCki

— Rand Paul (@RandPaul) January 3, 2022
Paul pointed out there's no question that people on both sides of the aisle are unhappy with Big Tech companies. He added that Liberals say they don't censor people enough, while Conservatives often say they do too much of it.
Washington lawmakers have talked about breaking up Big Tech companies for years or removing federally mandated legal protections for their platforms. But Paul said that few legislators put their money where their mouth is and actually quit using oppressive social media platforms.
So, Paul officially announced his "exodus from Big Tech," starting with YouTube. Paul said he would limit his YouTube interactions to criticizing the platform or referring people to his Rumble account.
Sen. Paul concluded his op-ed, telling readers he planned to eventually leave all the Big Tech sites. He wanted to begin with YouTube because he considers it the worst offender.
Copyright 2022, RepublicanPress.org