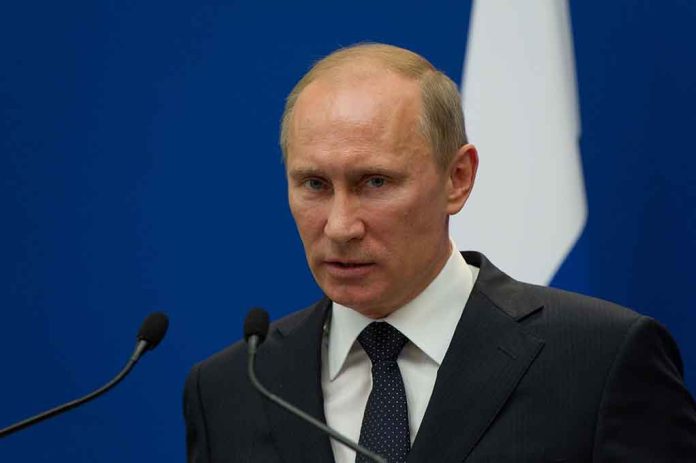 Putin Official Issues CHILLING Warning to the US
(RepublicanPress.org) – On March 23, Secretary of State Antony Blinken spoke about the alleged war crimes perpetrated by Russia against Ukraine, stating the US government may pursue criminal prosecution against the nation. Russian Security Council Deputy Secretary Dmitry Medvedev recently responded to the possible tribunal by saying America has no room to talk, considering its bloodied past.
Medvedev pointed to times in US history when the country faced no such retaliation for supposed crimes like the bombings in Hiroshima and Nagasaki, the "extermination" of Native Americans, and the country's participation in various wars. He also said anyone attempting to investigate his country is insane, especially considering Russia has the "largest nuclear potential" in the world. In short, he claims a tribunal against the Kremlin will not work.
Speaking at the St. Petersburg International Legal Forum, I called "delusional" any attempts to set up tribunals or courts to carry out the so-called investigation of Russia's actions https://t.co/FC5VdahfAf

— Dmitry Medvedev (@MedvedevRussiaE) July 6, 2022
Medvedev went on to insult the US further, referring to its people as "mangy dogs of war" who are passing judgment without looking in the mirror. He even quoted the Bible to prove a point.
According to POLITICO, one of Putin's aides, Vyacheslav Volodin, chimed in to give a stern warning to the United States that Alaska was once the Motherland's territory, and the country may choose to reclaim it as well.
Do you think the US should continue on its path of support for possible war crimes prosecutions against Russia?
Copyright 2022, RepublicanPress.org