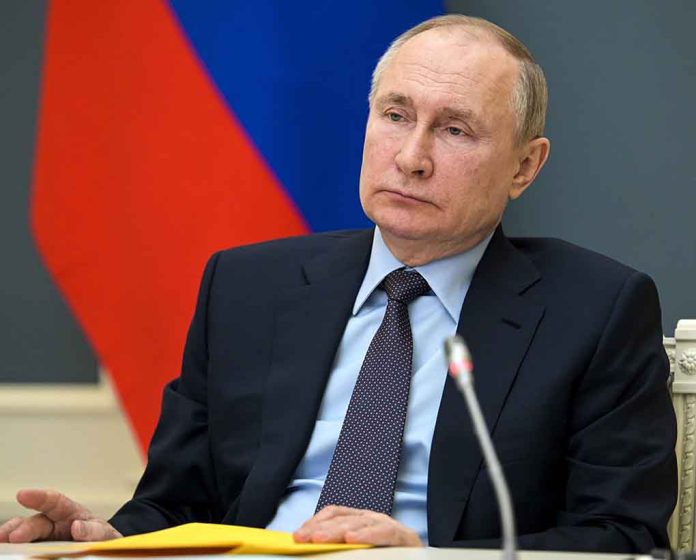 (RepublicanPress.org) – In reaction to Russia's moves against Ukraine, the US issued numerous sanctions. These orders hit the nation's economy hard, making it tough for Russia to do business. In retaliation, the Kremlin has issued its own sanctions against US officials.
Russia's orders are against President Joe Biden, Secretary of State Antony Blinken, Press Secretary Jen Psaki, Joint Chiefs Chairman Mark Milley, Secretary of Defense Lloyd Austin, CIA Director William Burns, Security Advisor Jake Sullivan, and various other officials within the administration. The sanctions also included the president's son Hunter Biden and Hillary Clinton. Those named cannot travel to the country and any assets they own in Russia are frozen.
Psaki replied to the sanctions during her March 15 press briefing. She explained that President Joe Biden is a junior, so the Kremlin may have sanctioned his dad. Then, she explained none of those named were planning to go to Russia or hold bank accounts there. She quipped, "We will forge ahead," showing the White House is not taking the move by Russia too seriously.
Jen Psaki trashes Putin's sanctions; "President Biden is a junior, so they may have sanctioned his dad, may he Rest In Peace. None of us are planning tourist trips to Russia. None of us have bank accounts that we won't be able to access." pic.twitter.com/4JtkpTdadH

— Scott Dworkin (@funder) March 15, 2022
The sanctions are primarily for show since they likely won't have much impact. Still, the simple act of imposing them shows the Kremlin's hostility towards the US, according to a report from Axios. It's a sign of the escalating tension resulting from the Ukraine situation.
The sanctions aren't expected to have an impact on potential negotiations or talks between high-level officials.
Copyright 2022, RepublicanPress.org