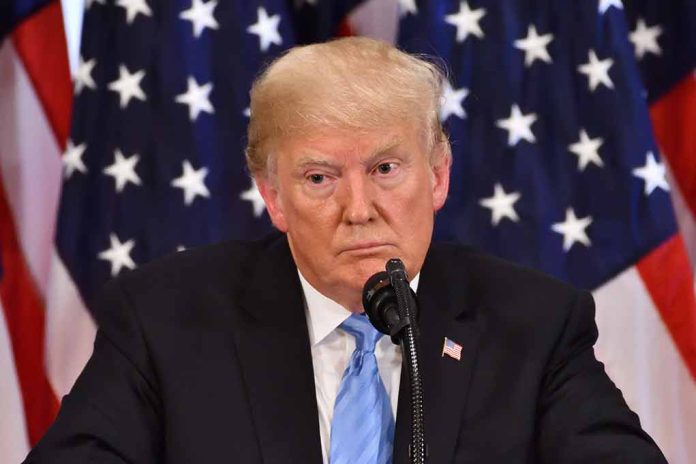 (RepublicanPress.org) – In November 2022, Attorney General Merrick Garland appointed Jack L. Smith as Special Counsel to oversee the ongoing investigations into whether "any person or entity" attempted to interfere with the lawful transfer of power following the 2022 presidential election and the certification of the Electoral College ballots. Garland also authorized Smith to lead the probe into the alleged mishandling of documents as detailed in the government's response to Donald J. Trump v. United States (SD Fla, Aug. 30, 2022).
On June 8, Smith's team secured a criminal indictment against former President Donald Trump and one of his aides, Waltine Nauta. The following day, he gave a televised statement, his only public appearance since his appointment by Garland.
There is little known about Smith's ongoing investigations besides information gathered from court filings and a few stray comments from individuals who appeared before one of his grand juries and from others with inside information. However, a recent report indicated his team was increasingly focusing on the former president's lawyers.
Trump's Attorneys
On July 3, The Wall Street Journal published an article detailing Smith's ongoing probe of reported efforts to reverse the results of the 2020 presidential election. The exposé reported that people close to the matter said the special counsel's team was increasingly interested in the role of lawyers and other officials in directing the legal efforts to accomplish that goal.
For instance, Republican operative Mike Roman reportedly spoke with prosecutors under a proffer agreement. Also known as a "queen for a day" arrangement, that deal allows a witness to provide information to prosecutors without the threat of their words being used against them at future legal proceedings, provided they tell the truth. Typically, they are one of the final steps before a potential witness enters an immunity agreement with prosecutors.
Likewise, the recent report indicated that longtime Trump attorney and confidant Rudy Giuliani voluntarily spoke with Smith's team under a similar agreement. Some court watchers say he is attempting to arrange a deal to shield him from federal charges and get DOJ prosecutors to help him with potential election tampering charges in Georgia.
The WSJ article also reported that federal prosecutors were looking into post-election efforts to overturn the election results or secure an alternative slate of electors by other Trump lawyers like Sidney Powell, Kenneth Chesebro, and Jenna Ellis, according to individuals familiar with the special counsel's investigation.
Smith is not talking about the ongoing investigations, so none of this has been officially confirmed.
Copyright 2023, RepublicanPress.org