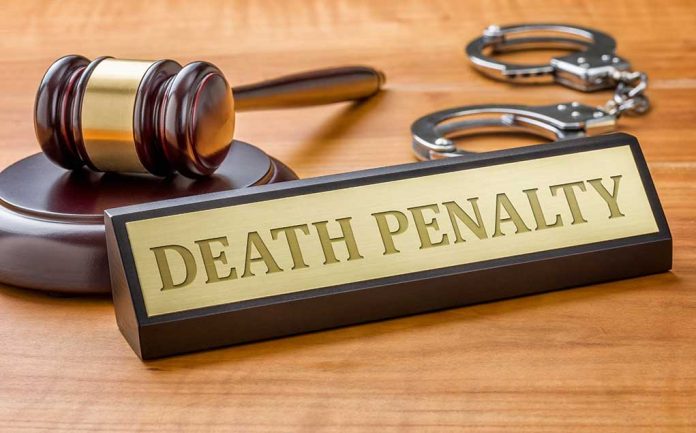 (RepublicanPress.org) – On November 13, 2022, police officers in Moscow, Idaho, discovered the bodies of four deceased college students from the University of Idaho while responding to an emergency call. Law enforcement officials released little information regarding the investigation until they arrested Bryan Kohberger, 28, for the murder on December 30, 2022. He was a graduate student studying criminology at nearby Washington State University. A recent court filing indicated prosecutors are pursuing the death penalty in the high-profile stabbing deaths.
Prosecutors are seeking the death penalty against Bryan Kohberger, the man accused of stabbing four University of Idaho students to death last year. https://t.co/4fuu4JGonH

— PBS NewsHour (@NewsHour) June 27, 2023
On June 26, Latah County Prosecutor Bill Thompson filed a notice with the court under Idaho Code § 18-4004A advising his office's intention to seek the death penalty. As required by law, he listed five aggravating circumstances sufficient to let triers of fact consider all punishments, including the imposition of a capital sentence.
The defendant committed the crime of murder at the same time he killed other individuals.
His murders were "especially heinous, atrocious, or cruel [exhibiting] exceptional depravity."
The defendant showed an "utter disregard for human life."
The murders were committed while perpetrating arson, burglary, kidnapping, mayhem, rape, or robbery — and the defendant killed or intended to kill another with "reckless indifference to human life."
The defendant has shown a "propensity to commit murder" and will present an ongoing "threat to society."
Kohberger's trial is scheduled to begin on October 2. Should the jury find him guilty, they only need to determine that one of those aggravating factors exists for him to receive the death penalty. Additionally, the jury must render a unanimous verdict regarding punishment.
The attorney for Kaylee Gonclaves' family told the Idaho Statesman that they were grateful for the prosecutor's decision to pursue the death penalty. "There is no one more deserving," they said, adding that they continue to pray for the other families.
Plans are underway at the University of Idaho for a Healing Garden and Memorial, a "permanent reminder of Xana, Ethan, Madison and Kaylee, as well as a garden space for quiet reflection, remembrance and honor for all." Info: https://t.co/HQAGBySYNS pic.twitter.com/Aey7XqHqmB

— Idaho Public Radio (@IdahoPubRadio) May 22, 2023
Earlier this year, the University of Idaho issued a press release announcing that it would create a healing garden and memorial to the four slain students. It also acquired the property where the murders occurred and plan to demolish the home. Officials are evaluating the options for the future development of the land.
Copyright 2023, RepublicanPress.org