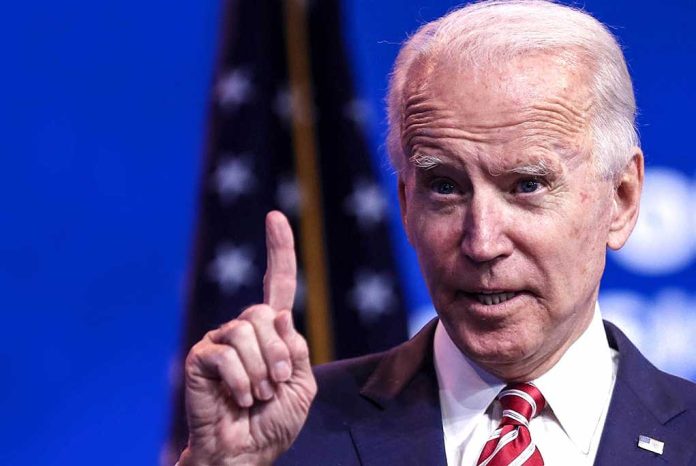 (RepublicanPress.org) – President Joe Biden hasn't shown any signs of restraint when taking executive action to promote his liberal agenda. For example, he issued 15 executive actions on his first day in office. Progressive lawmakers recently called on Biden to take a flurry of executive actions with the midterm elections and a possible red wave looming on the horizon.
On Thursday, March 17, the Congressional Progressive Caucus (CPC) released a list of 55 recommendations for "executive action" to push their leftist agenda. The CPC also issued a three-page document promoting the proposed list.
The Congressional Progressive Caucus on Thursday unveiled a slate of more than 50 executive actions it is urging President Joe Biden to pursue as much of his domestic policy agenda remains stalled in Congress.https://t.co/Qtrf9FLGdB

— Truthout (@truthout) March 17, 2022
The CPC broke down the recommendations into eight areas of concern:
Combatting climate change;
Advancing migrants' rights;
Delivering equal justice;
Canceling federal student loan debt;
Expanding workers' rights;
Lowering healthcare costs;
Regulating economic and tax equity; and
Investing in care economy jobs.
At first glance, the list might look benign enough. But, when a quick review of specifics paints a worrisome picture for Conservatives. For example, the list of demands includes a declaration of a national emergency to force the expansion of "renewable energy technologies" and other actions to end the country's use of fossil fuels.
Similarly, requested immigration actions would expand asylum opportunities, make it easier for undocumented immigrants to remain in the country, and end former President Donald Trump's Remain in Mexico policy. Equal justice involves reforming the police and judiciary.
How do you think voters might respond to this move in the midterms? Will they embrace Progressives' requested executive actions or overwhelm them with a red wave?
Copyright 2022, RepublicanPress.org