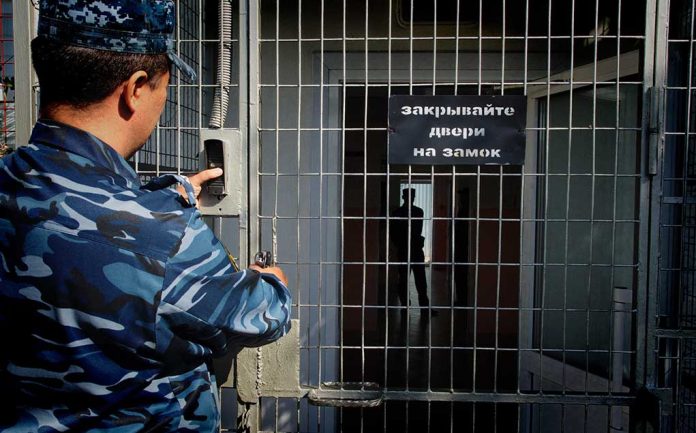 Brittney Griner Reportedly Being Transported to Penal Colony
(RepublicanPress.org) – Controversy surrounding the Russian imprisonment of American basketball star Brittney Griner entered a new phase after her legal team announced her transfer to a penal colony. A Russian court sentenced Griner to nine years imprisonment on August 4, shortly after finding her guilty of possessing vaporizer cartridges containing trace amounts of hash oil at Sheremetyevo International Airport in mid-February.
On November 9, Griner's lawyers told Western journalists that Russian officials were transferring the professional athlete from a detention center outside Moscow to serve the remainder of her sentence. However, they didn't provide additional information regarding her current location.
The news prompted a swift response from President Joe Biden's administration, which has been under increasing pressure to secure Ms. Griner's release.
The Biden Administration Responds to Brittney Griner's Transfer to a Penal Colony
White House Press Secretary Karine Jean-Pierre issued a statement on November 9 regarding Griner's "wrongful detention" by Russian authorities. She said administration officials continue their tireless efforts to secure the professional basketball player's release.
Jean-Pierre said President Biden directed US officials to direct Griner's "Russian captors to improve her treatment and conditions." She also confirmed the administration's efforts to secure her release and other American prisoners.
Biden himself also responded to the news of Griner's transfer during a press briefing, saying that he's "determined" to return her safely home. He also indicated he believes Russia will be more open to a prisoner exchange with midterm elections over.
State Department spokesman Ned Price followed up on those comments in a news conference the next day. He added that Russia has not "engaged with the seriousness of purpose" when it comes to the exchange of prisoners. He added that the process hasn't been moving forward as "quickly" as US leaders hoped, but that they're still committed to the release of Griner and detained citizen Paul Whelan.
Efforts To Secure Brittney Griner's Release
Biden administration officials have worked to secure Griner's release for months. For instance, in late July, President Biden reportedly agreed to exchange convicted Russian arms dealer Viktor Bout for Griner and Whelan, according to an exclusive report by CNN. Sec. Blinken confirmed that the US had recently offered a "substantial proposal" to Russian authorities for their release but didn't provide specific details.
On September 16, Jean-Pierre issued a statement detailing Biden's separate meetings with Griner and Whelan's families about their wrongful detentions. She said the president stressed his commitment to pursuing every possible means of securing their release.
The following month, National Security Advisor Jake Sullivan posted a statement shortly after Griner lost the appeal of her conviction, calling it "another sham judicial proceeding" by Russian officials. He said administration officials have continued to make every possible effort to secure her release. Additionally, Sullivan mentioned how President Biden had "demonstrated" his willingness to go to "extraordinary lengths" to secure the release of all Americans held overseas.
Copyright 2022, RepublicanPress.org