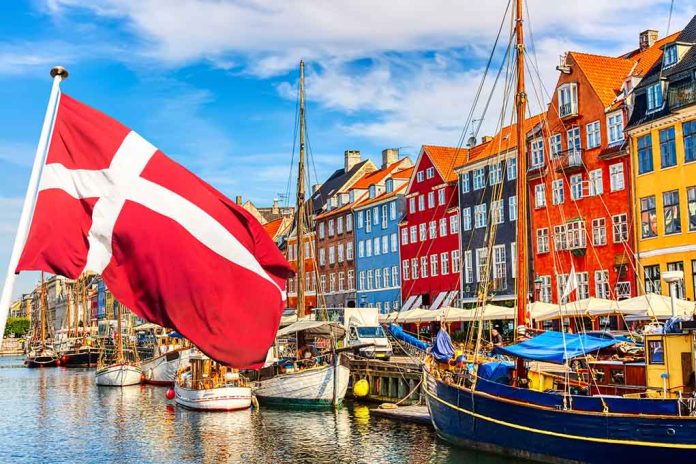 (RepublicanPress.org) – In 2019, Prince Joachim of Denmark attended military training in France. Upon completion, he and his family remained in the country while he served as defense attaché at the Danish Embassy in Paris for the next four years. Prince Joachim's experience over the years, coupled with his continued military training and knowledge, will now bring him to America.
On March 17, the Danish palace announced Their Royal Highesses Prince Joachim and Princess Marie are moving to Washington, DC, this summer. The prince will assume the position of defense industry attaché at the Demark Embassy in DC under the Ministry of Defense in September. His job will be strengthening military defense cooperation between Denmark, the US, and Canada.
The position will last three years but could be extended beyond that timeframe.
Move over, Harry and Meghan: Danish royals Prince Joachim and Princess Marie are moving to the US following the stripping of their children's titles https://t.co/sM0tDtkeyS pic.twitter.com/95idGeL5ZQ

— Tatler (@Tatlermagazine) March 17, 2023
Acting Minister of Defense Troels Lund Poulsen said the US is Denmark's "most important ally and partner," making Prince Joachim's position essential. The prince said he was "honored" to have the chance to "represent Denmark internationally" in such a crucial area. While serving in the United States' capital, his royal highness will continue with his duties for the Royal Family as well.
Although the job seems like a natural fit for Prince Joachim, his family's departure from Europe follows a controversial move by the queen. In September 2022, the palace announced that Her Majesty The Queen was changing some of her grandchildren's royal titles from prince and princess to count and countess of Monpezat. The children in question were those of Prince Joachim. Queen Margrethe. Although the kids still retain their place in the line of succession, the queen discontinued the titles to give her grandchildren more freedom to determine their own individual futures.
According to the New York Post, the prince has not spoken to his mother since she made the change.
Copyright 2023, RepublicanPress.org