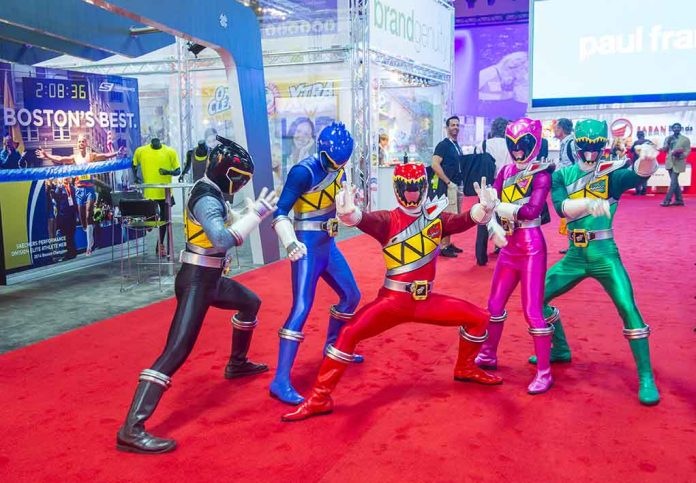 "Power Ranger" Star ARRESTED In Shocking Scheme
(RepublicanPress.org) – Jason Lawrence Geiger, aka Austin St. John, is a martial artist and actor most notably known for playing Jason Lee Scott in the Mighty Morphin Power Rangers television franchise in 1993. He reprised that role several times and picked up a few acting jobs over the years. His most recent appearance was in Power Rangers Beast Morphers as Grid Connection in 2020. Unfortunately, he reportedly turned to a life of crime to make ends meet, as evidenced by his recent arrest by federal officials.
On Wednesday, May 18, the US Attorney's Office for the Eastern District of Texas issued a press release announcing the indictment of Geiger and 17 other individuals for conspiracy to commit wire fraud. The defendants allegedly created new businesses and used existing ones to fraudulently apply for benefits through the federal government's Paycheck Protection Program.
Eighteen Arrested, Charged in East Texas Paycheck Protection Program-Related Fraud: Nineteen individuals have been named in a federal indictment charging them with executing a scheme to defraud the Paycheck Protection Program. https://t.co/AzucLfiSE0

— FBI Dallas (@FBIDallas) May 19, 2022
The defendants allegedly provided false documentation to support their claims to obtain low-interest loans through the Small Business Administration (SBA) and financial lending companies. According to the Justice Department, they reportedly received at least $3.5 million from a minimum of 16 SBA loans.
Former President Donald Trump's administration created the program in 2020 to provide $649 billion in funding so small business owners, certain non-profit groups, and self-employed workers could continue operating and avoid having to lay off workers during the pandemic.
Geiger and his co-defendants face up to 20 years in prison if they are found guilty.
Copyright 2022, RepublicanPress.org