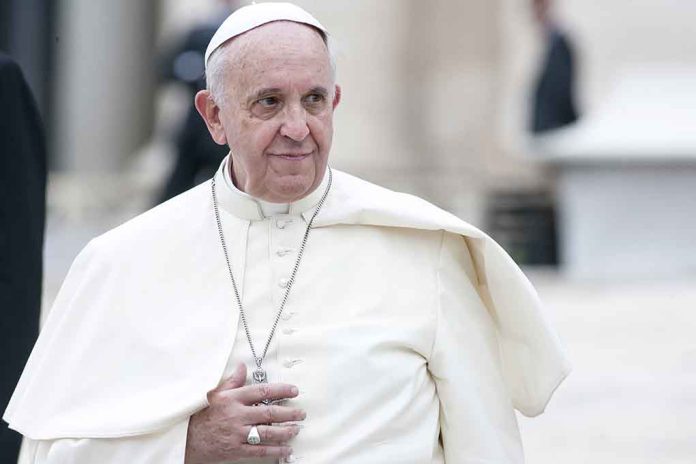 Pope Francis RETIREMENT Update – Here's What He's Saying
(RepublicanPress.org) – In February 2013, Pope Benedict XVI became the first head of the Roman Catholic Church to renounce his papal throne in nearly 600 years. His successor, Pope Francis, supported the decision, reportedly telling others in 2014 that the resignation opened up the possibility of resignation as something that could be normalized, according to Newsweek. Recently, the topic of Pope Francis's resignation came up during talks with reporters.
On Saturday, July 30, Pope Francis spoke with reporters while traveling back to Vatican City from a weeklong penitential pilgrimage to Canada, according to Vatican News. Longtime correspondent Dame Valentina Alazraki Crastich asked the Pope if his Canadian trip was a test designed to determine possible limitations on future travels.
Pope says he'll slow down or retire: 'You can change a pope' https://t.co/1jymYk8gmI

— The Associated Press (@AP) July 30, 2022
Francis responded that he didn't think he could continue traveling at the "same pace… as before." He said he would have to "spare" himself moving forward to continue serving or consider the "possibility of stepping aside," adding that you can "change Popes."
ABC News reporter Phoebe Natanson followed up, asking Pope Francis directly if it ever occurred to him that it might be time to consider retiring. "The door is open, " he responded. However, he firmly stated that for right now, he isn't seriously considering it.
Vatican News also confirmed the Pope isn't contemplating retirement at this time, although he "considers it a possibility."
Do you think it should become normal practice for popes to resign when they reach a certain age or experience physical limitations?
Copyright 2022, RepublicanPress.org