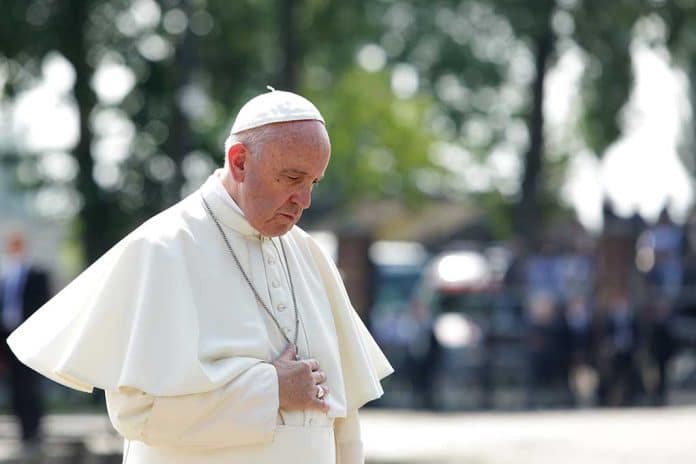 (RepublicanPress.org) – Pope Francis hasn't exactly been an ally to the American Conservative movement. For instance, in the past, he's said it's a moral imperative for global leaders to redistribute wealth and address the so-called ravages of manufactured climate change. However, it turns out he does believe the rise of cancel culture is dangerous.
On Monday, January 10, Pope Francis spoke out about the practice during his annual State of the World address before global dignitaries. According to him, cancel culture poses an impermissible risk due to its "dangerous one-track" mindset.
Pope Francis denounces cancel culture as "a form of ideological colonization" at a Vatican event.

"Under the guise of defending diversity, it ends up canceling all sense of identity," he says pic.twitter.com/FpnYu92Xee

— Bloomberg Quicktake (@Quicktake) January 10, 2022
Pope Francis said cancel culture opposes the natural order and the very foundations of humanity and cultural roots. Unchecked, the practice prevents freedom of expression, canceling any semblance of personal, cultural, and societal identity. The pontiff also warned that the world is undergoing significant change with "one-track thinking" leading to the denial of history or its reconstruction in the name of political comity.
The practice is nothing new; it's synonymous with "political correctness" in many ways. However, cancel culture has taken on new meaning with the rise of social media dominance over the internet. The Pope says it's gotten out of control. Is it time for Congress to consider removing protections for Big Tech companies and others inflicting their ideals on the nation?
Copyright 2022, RepublicanPress.org