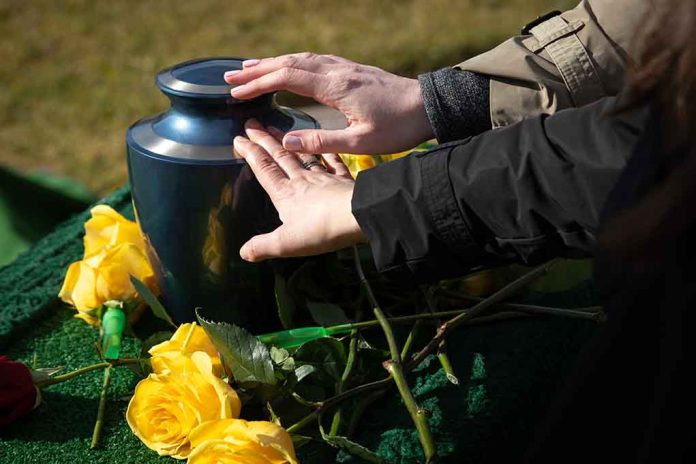 (RepublicanPress.org) – In 2011, singer Choi Sung-bong competed on "Korea's Got Talent," finishing in second place with his operatic performance of Ennio Morricone's "Nella Fantasia," which gained him worldwide attention. The artist subsequently signed a record deal and released multiple albums and singles. Choi also wrote a rags-to-riches memoir about his life detailing his tumultuous childhood.
According to reports, the police found the 33-year-old dead in his home from an apparent suicide on the morning of June 20. The pop singer lived in the Yeoksam-dong district in southern Seoul, South Korea. Authorities believe he killed himself based on the state of his home and a note he left to his followers on YouTube apologizing for a "foolish mistake" he made in 2021.
Choi Sung-bong, a male singer who was the runner up in the 2011 edition of "Korea's Got Talent" talent show, died on Tuesday. He was 33. https://t.co/mGKwtIk22L

— Variety (@Variety) June 22, 2023
Choi reportedly told the public that he was suffering from several cancers in 2021. He pleaded with his fans to send him donations to help him in his fight. The public responded by giving him a large amount of cash, and businesses gave him sponsorships based on the false information he shared. Once word got out, the singer apparently confessed and promised to return all donations back to those who stepped up to help.
Choi's last communication on his YouTube channel after his apology was to confirm he did, in fact, return those funds to all who asked. The Daily Mail reported that the artist said he had spent the last 10 years trying to "enjoy a normal life" and expressed gratitude for those who had supported him. Choi said although he was sorry for the mistake he made, he tried his best to be happy.
The Daily Mail reported that singing was the only thing that brought him joy through the dark times in his life. It's unclear if an autopsy will be performed to confirm his cause of death.
If you or someone you know is struggling with thoughts of suicide, you can dial 988 to reach the Suicide and Crisis Lifeline and get in touch with a mental health expert. 
Copyright 2023, RepublicanPress.org