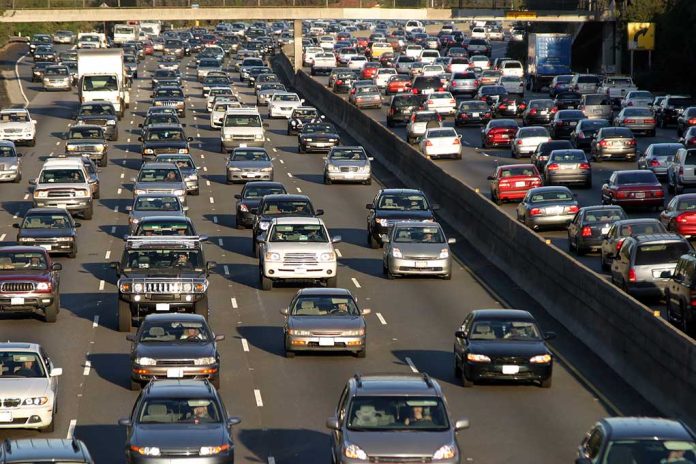 (RepublicanPress.org) – Believe-it-or-not, the idea of the autonomous car is not especially new. For example, industrial designer Norman Bel Geddes showcased the concept of a self-driving car during the 1939 World's Fair. Japanese inventors followed up by testing the first self-driving passenger vehicle in 1977. In 2020, Waymo LLC, a subsidiary of Alphabet Inc., introduced the first "rider-only" taxi service to the general public in Phoenix, Arizona. The following year, Honda and Mercedez-Benz received approval for Level 3, conditional driving automation, cars. However, a recent poll showed a decline in trust in self-driving vehicles.
On March 3, the American Automobile Association (AAA) published the results of its annual self-driving vehicle survey. AAA reported that although there was "still a high level of interest" in partially automated cars, participants expressed increased apprehension regarding "fully self-driving vehicles."
New research from AAA shows that Americans are growing more concerned about self-driving cars, not less.https://t.co/Gikvu4Snll pic.twitter.com/i4ihmPqQ51

— David Zipper (@DavidZipper) March 2, 2023
This year's survey found that 68% of participants said they were afraid of self-driving vehicles. Twenty-three percent said they were unsure of them, and 9% said they trusted them. Those figures reflect a 13% increase in concern over AAA's 2022 survey.
Previous surveys showed the following results:
2022: 55% afraid, 30% unsure, 15% trust
2021: 54% afraid, 32% unsure, 14% trust
2020: 59% afraid, 28% unsure, 12% trust
Greg Brannon, AAA's head of automotive research, conceded they weren't "expecting such a dramatic decline" in trust for self-driving cars compared to the last few years. The association said the results indicated the industry needed to work to "build public trust and knowledge [accompanying the] emerging vehicle technology."
Likewise, AAA suggested that automated vehicle manufacturers should work to improve the naming systems they use to market their cars. For instance, according to AAA, 22% of Americans think that driving systems with names like "Autopilot" and "ProPILOT" can operate a car without any human intervention — "indicating a gap in consumer understanding."
However, roughly 60% of survey participants indicated they would "probably" or "definitely" want Advanced Driver Assistance Systems (ADAS) installed in the next car they purchase. For those unfamiliar with the term, examples of the emerging technology include adaptive cruise control, blind spot warning, and automatic emergency braking.
AAA conducted the survey from January 13 to 17, using a sampling covering about 97% of American households. It has an error margin of +/- 4.3%.
Copyright 2023, RepublicanPress.org