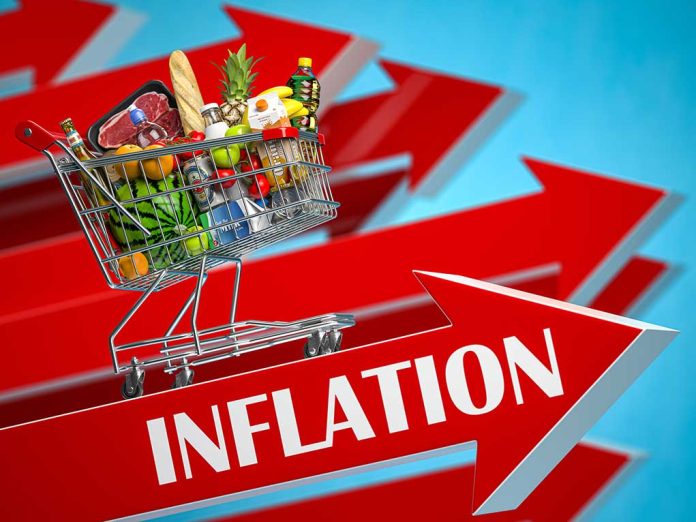 (RepublicanPress.org) – Americans are paying more for everything in the wake of the pandemic. Groceries prices increased 1.4% in February, according to the Consumer Price Index Summary; it was the highest monthly increase since April 2020 at the beginning of the pandemic. Rent, housing prices, utilities, the cost of cars, gas and nearly everything else has sharply increased in price. A new poll indicates people are very worried about it.
A recent Harvard CAPS/Harris Poll survey was carried out between March 23-24, and inflation proved to be the most significant worry amongst participants. The results showed 32% of voters are most concerned about rising prices as the midterm elections approach. Coming up right behind inflation as a top concern was the economy and jobs, at 27%. However, 76% revealed they've been impacted by inflation in some way. Almost half of the respondents, 46%, believe it will remain a problem. Meanwhile, a whopping 35% of respondents are worried inflation will continue to increase.
Inflation tops list of issues for voters ahead of midterms: poll https://t.co/Z8j7Yv27Ua pic.twitter.com/yQUHl70YuD

— The Hill (@thehill) March 29, 2022
The midterms are right around the corner, and reports suggest this could represent a problem for the Democratic party. Even without inflation, during a traditional midterm election cycle, the party in the White House generally loses seats. With the American people paying more for virtually everything, could voters show up to the polls en masse to vote current leadership out?
Are you worried about inflation? Will that impact your decisions when you head to the polls in November?
Copyright 2022, RepublicanPress.org