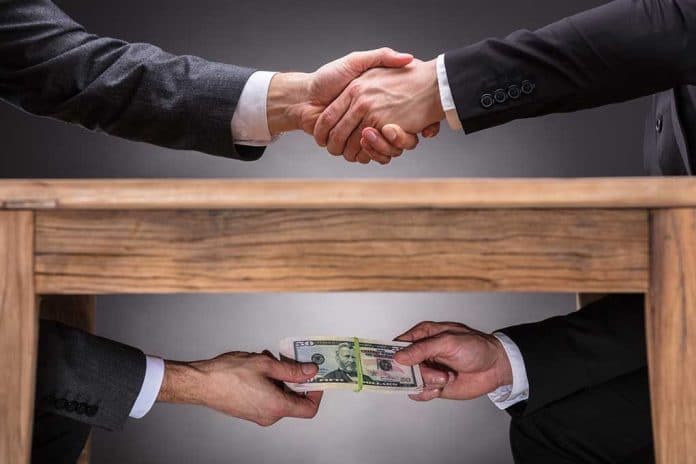 (RepublicanPress.org) – A political consultant who reportedly worked on campaigns for a long list of candidates is now facing jail time in the wake of a murder-for-hire scheme. Sean Caddle of Hamburg allegedly appeared in front of US District Judge John Michael Vazquez via video conferencing on January 25, where he revealed the shocking truth about his role in the 2014 crime.
Sean Caddle, a New Jersey political consultant, admitted to hiring two men to kill a longtime associate who had worked for him on campaigns, officials said. The victim was found fatally stabbed in his burning apartment eight years ago. https://t.co/D9GAQiKiMQ

— The New York Times (@nytimes) January 26, 2022
Caddle reportedly hired two different men to collaborate on the assassination of the unnamed victim, who worked for him on a number of influential political campaigns. The pair of attackers worked together to map out the deplorable strategy, eventually stabbing the victim to death in his own apartment and setting it on fire to hide the evidence.
While the US Attorney's Office has yet to reveal the name of the victim in the case, an article first posted to NJ.com links the crime to 52-year-old Michael Galdieri. Officers found Galdieri's body after a blaze at an apartment on 158 Mallory Ave in May of 2014.
Reports suggest Caddle paid the men a large sum of money for their services — thousands of dollars — but don't clarify an exact amount.
However, Caddle's dues in the wake of pleading guilty to conspiracy to commit murder is a matter of public knowledge. While he has yet to attend sentencing, the New Jersey native currently faces the prospect of life in prison and a $250,000 fine.
Copyright 2022, RepublicanPress.org