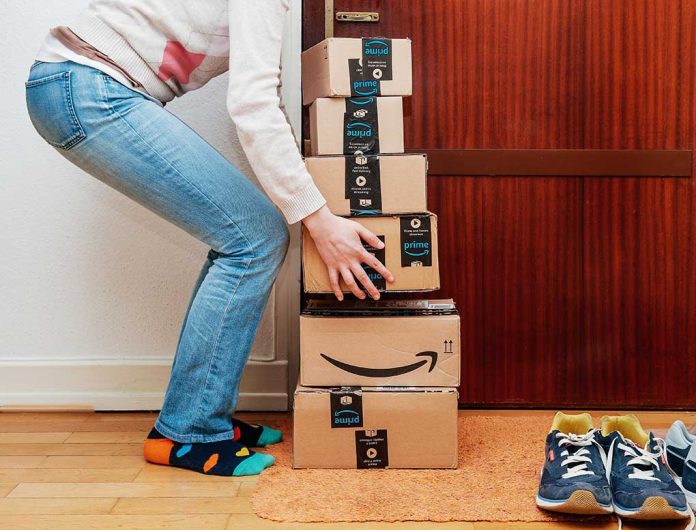 (RepublicanPress.org) – There is something almost sacred about receiving an item through the US Postal Service (USPS) or a private carrier. People rely on the delivery services, whether it's a care package from a loved one, a gift, or a necessary item like a social security check. Sadly, a group of people recently disrupted the delivery of hundreds of Amazon packages.
On Wednesday, January 5, the Oklahoma County Sheriff's Office issued a press release detailing the arrest of three people connected to a crime ring involving the theft of Amazon packages. Curiously, investigators caught the individuals after receiving a complaint concerning the illegal dumping of garbage.
When investigators arrived at the scene, they found roughly 600 empty shipping packages bearing delivery labels from Amazon. They also found an envelope in a separate garbage bag containing a receipt from a local retailer.
3 arrested in scheme to steal thousands of undelivered Amazon packages https://t.co/cu4nzrt9Yr pic.twitter.com/hDpGAx5d6x

— New York Post (@nypost) January 6, 2022
Investigators used that information to obtain a search warrant on a home located in Luther, Oklahoma. Law enforcement officials discovered thousands of unopened packages from Amazon when they entered the residence.
The Sheriff's Office said they believed Cesar Rojas, an undocumented immigrant from Cuba, stole the packages while working as a delivery driver for Amazon. Deputies also arrested two other undocumented immigrant, Maikel Perez Laurencio, and a legal immigrant named Dinneris Matos Delgado.
The three individuals face 15 counts related to embezzlement and possessing stolen property. Delgado, a 37-year-old woman, faces an additional charge for possessing a dangerous controlled substance.
Copyright 2022, RepublicanPress.org