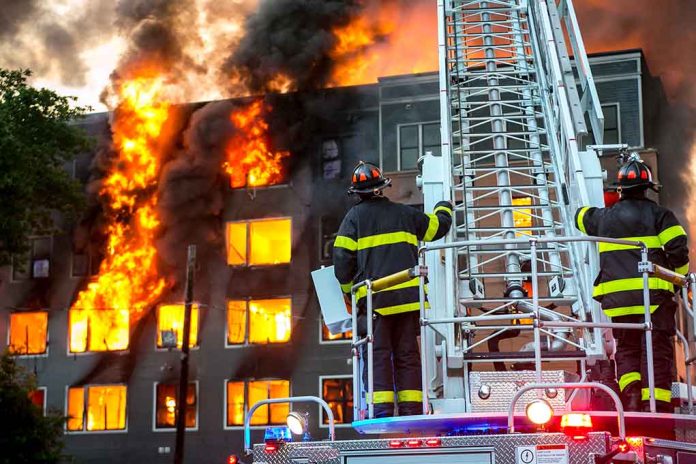 Authorities Make Disturbing Discovery After Apartment Fire
(RepublicanPress.org) – Emergency services responded to an apartment fire in a suburb of Milwaukie, Wisconsin, on October 21. Sadly, they found six bodies from the McKisick-Kleemeier family inside. The victims included the parents, Connor and Jessica, and four children ages 3 to 14.
On October 24, police revealed the victims all had one gunshot wound a piece. They believe the deaths were from a murder-suicide perpetrated by Connor McKisick, father and stepfather, to the deceased children.
Local school officials revealed the identities of the older girls: Natalie and Sofina Kleemeier. It seems the deceased suspect shot the family members, used an accelerant to set the home ablaze, and killed himself. The fire may have already been in progress when the victims were shot, but that part of the story is not yet clear.
News outlet WISN spoke with Natalie and Sofina's father, Kyle Kleemeier, who said authorities arrived at his home after the incident to tell him what happened. He revealed he was "angry" and "in disbelief," and said this was the last thing he ever expected to happen.
Hartland Police Chief Torin Misko said during a press conference this week that the incident was tragic for the family, the community, and first responders who bared witness to the scene. The investigation is ongoing to try and piece together exactly what happened to set off the chain of events that wiped out the family. Misko confirmed that authorities found multiple guns in the apartment. The victims' loved ones asked for privacy to process the devastating loss.
Copyright 2022, RepublicanPress.org