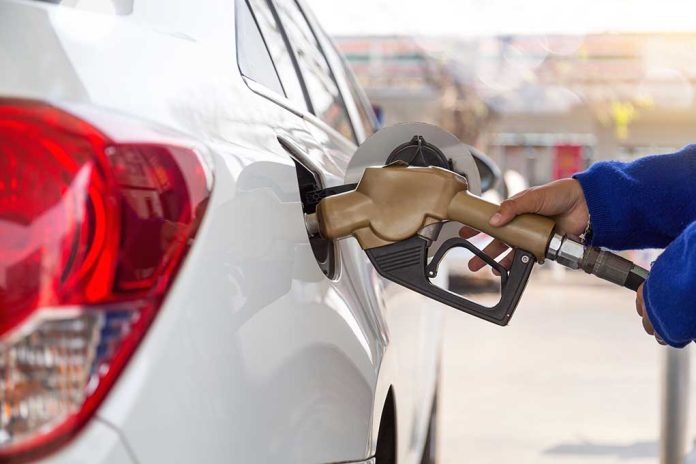 (RepublicanPress.org) – Americans have taken various approaches to the ongoing rise of gas prices. It's currently difficult for people to get their hands on gas at a decent cost — and it seems some are conspiring to steal it. On Wednesday, March 16, officials from Florida's Agriculture and Consumer Services Department (FDACS) announced the arrest of four individuals for attempting to tamper with gasoline pumps and steal fuel.
.@FDACS Office of Agricultural Law Enforcement has arrested four individuals while they attempted to tamper with gas pumps & steal fuel. Our department will continue to crackdown on crimes at our gas pumps, from situations like this to gas skimmers.
More: https://t.co/mQBzZMSWxu https://t.co/dp8rZphKB2

— Commissioner Nikki Fried (@NikkiFriedFL) March 16, 2022
Law enforcement officials arrested the suspects – Marlon Rosel-Rodriguez, Yordian Diaz Benitez, Yulier Garcia-Martinez, and Rogelio Llarena – while attempting to use pulsar manipulation devices (PMDs) at Circle K service stations located in Pasco and Polk counties, Florida. PMDs are electronic mechanisms that alter how gas pumps read the amount of fuel the machines dispense.
Florida Petroleum Marketers Association President Ned Bowman told Tampa's News Channel 8 that PMDs all the thieves to change the price of the gas to as little as "a nickel or a penny to the gallon and fill the back of their trucks up." He pointed out that it really hurts the bottom lines of independent stations.
On March 18, the FDACS published another press release detailing the arrest of two additional individuals on charges related to fuel theft and fraud.
According to the notice, FDAC investigators located the suspects pumping fuel into large canisters located in the back of their vehicle. Upon further inspection, investigators determined the two individuals attached a pump pulsar device to the gas pump. They also allegedly used fraudulent credit and debit cards to make those purchases.
FDACS Commissioner Nikki Fried called on Florida residents to secure their credit and debit cards, and report any suspicious activity at a service station by calling 1-800-FL-AYUDA or 1-800-HELP-FLA.
Copyright 2022, RepublicanPress.org