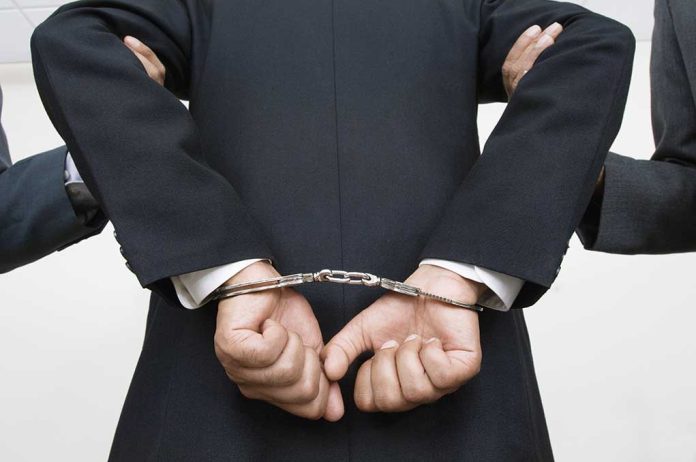 Three ARRESTED After Police Make DISTURBING Discovery
(RepublicanPress.org) – Law enforcement duties typically fall into two categories: proactive or reactive policing. The latter involves officers responding to calls for service. When officials engage in proactive policing, they're trying to get in front of situations to prevent or reduce crimes. California sheriff's deputies recently practiced proactive policing when they arrested three individuals during a traffic stop.
The San Bernardino County Sheriff's Office issued a press release detailing the arrest of two men and a woman for unlawful possession of explosives (PC 18710) and possessing a controlled substance while armed (HS 11370.1).
A traffic stop in a remote area near Yucca Valley turned up military-grade explosives, weapons, and ammunition at a "sovereign citizen compound" in Johnson Valley, authorities said. https://t.co/ebY6Bzixp5

— CBS Los Angeles (@CBSLA) June 21, 2022
Deputies assigned to the Morongo Basin substation conducted a traffic stop for multiple vehicle code violations while conducting proactive patrol on Saturday, June 18. The driver and passenger, David and Jeffery Russell, claimed to be sovereign citizens. A background check confirmed both men were barred from possessing firearms.
Sheriff's deputies continued investigating and found a military-grade improvised explosive device (IED), black powder, and live ammunition. The officers called for the bomb squad to dispose of the IED.
Officers also learned explosives were located at a nearby sovereign citizen compound and obtained a search warrant for the property. Investigators discovered additional explosive devices, ammunition, and firearms at the property and arrested a third suspect, Venus Mooney.
Authorities are holding all three suspects without bail pending further action by the court.
Copyright 2022, RepublicanPress.org