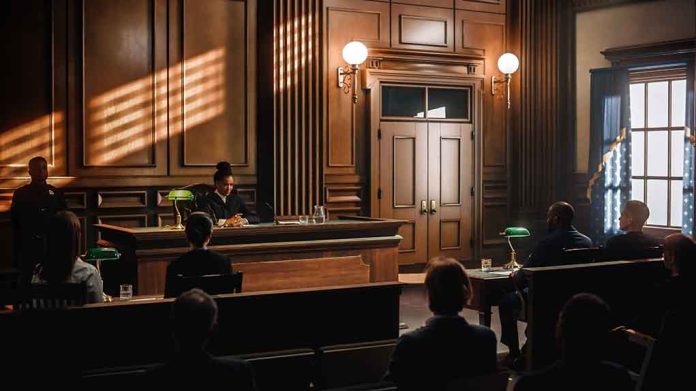 It Was a MASSACRE – Suspect's Trial Hits Full Steam!
(RepublicanPress.org) – On April 22, 2016, tragedy struck in Piketon, Ohio. Pike County police reported eight slain victims from one family shot to death strewn among four locations in the area. The only survivors were a toddler and two infants the killers decided to spare.
The victims of the crime were all members of the Rhoden family, except for one who was soon to marry into the group. A trial for one of the alleged participants in the murders, George Wagner IV, started in September.
Investigation and Arrests
For over a year, investigators had no solid suspects. After finding marijuana on the property, they began to wonder if the killings were drug-related — perhaps a cartel. It wasn't until May 2017, that detectives turned their attention to the Wagner family, who also lived in the county. Subsequent searches led to four murder suspects: the one currently on trial, George Wagner III, Angela Wagner, and Edward Wagner. Police arrested them in November 2018, along with two other Wagners accused of obstructing justice and lying under oath.
According to reports, a member of the Wagner family was in a custody dispute over a child they shared with someone from the Rhoden family. To resolve the issue, the suspects allegedly planned the slayings for months, buying ammunition, masks, counter-surveillance items, making homemade silencers, and bug detectors. George Wagner IV pleaded not guilty to the crimes and has been awaiting trial ever since. George Wagner III also entered a plea of not guilty.
Edward Wagner, who was the one fighting for custody of his child, admitted his guilt in April 2021, and testified against his parents and brother. Angela Wagner also submitted a guilty plea. Prosecutors in her case dropped the murder charges in exchange for her testimony. It's unclear how much time each will spend in prison.
The Current Proceedings
The trial to decide the fate of George Wagner IV began on September 12 with opening arguments. Richard Nash, attorney for the defense, claims his client is innocent. A report from the New York Post says that in court documents, the defense claims the accused merely agreed to the plan because he was afraid his father would otherwise kill his brother.
Many witnesses took the stand on September 15, including the son of one of the victims: Kenneth Rhoden. The devastated family member recalled finding his cousin dead that fateful morning. He lived just a few miles away from where the tragedy occurred. His son also testified that day as to what he saw in the trailers where his loved ones lay dead. Kenneth Rhoden's sister took her turn on the stand two days prior.
George Wagner IV faces the death penalty if convicted.
Copyright 2022, RepublicanPress.org