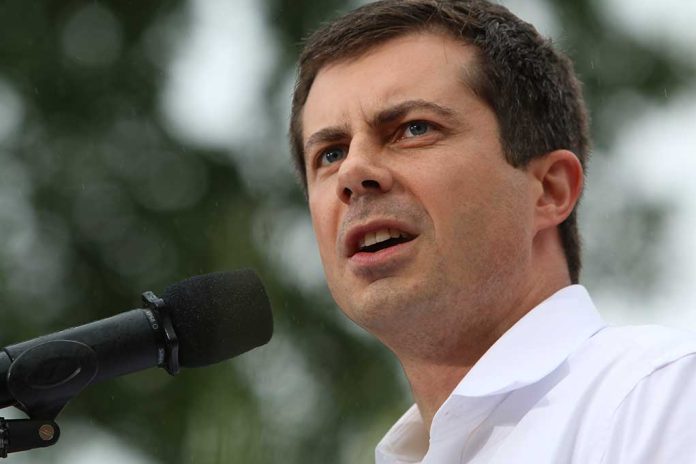 (RepublicanPress.org) – Senator Marco Rubio (R-FL) wrote a letter to the US Department of Transportation (DOT) Inspector General Eric Soskin in December 2022. He asked the official to investigate the travel habits of Transportation Secretary Pete Buttigieg while performing duties in his official capacity. Rubio referenced a previous Fox News article that alleged the secretary used "taxpayer-funded private jets" to travel around the US. The senator wanted to ensure Buttigieg followed the department's policies and federal regulations.
On February 27, the Office of the Inspector General issued a brief memo announcing that it was opening an independent review as per Rubio's request. The next day, The Hill reported that Buttigieg told media outlets he had no problem with such an audit. In fact, he "welcomes" it to help dispel any speculation he isn't following proper protocol. The transportation secretary said he keeps "meticulous records" on his travels, assuring his department uses whatever accommodation is the least expensive for American taxpayers.
Likewise, Buttigieg posted a statement on his Twitter account welcoming the review.
Glad this will be reviewed independently so misleading narratives can be put to rest.

Bottom line: I mostly fly on commercial flights, in economy class. And when I do use our agency's aircraft, it's usually a situation where doing so saves taxpayer money. https://t.co/wUtBtjx9CT

— Secretary Pete Buttigieg (@SecretaryPete) February 27, 2023
Principal Assistant Inspector General for Audits and Evaluations Charles Ward explained in his memo that his department will begin the audit by looking at "official trips" taken by the Office of the Secretary since January 31, 2017. He said the inquiry will begin shortly but didn't give a specific date. The message briefly summarized the FAA aircraft available to the DOT and the proper use of those planes.
Rubio wasn't the only congressman concerned about Buttigieg's travel habits. In January, Senator Chuck Grassley (R-IA) reached out to the secretary directly to inquire about a couple of issues. One of the topics echoed Rubio's allegations of Buttigieg's misuse of taxpayer money to support his travels. Grassley included specific monetary details about the flights allegedly taken by the official. Both senators laid out a litany of questions for Buttigieg to answer. It's unclear whether or not he responded to each of the inquiries.
Either way, it appears that an audit into the secretary's flight practices will soon be underway.
Copyright 2023, RepublicanPress.org