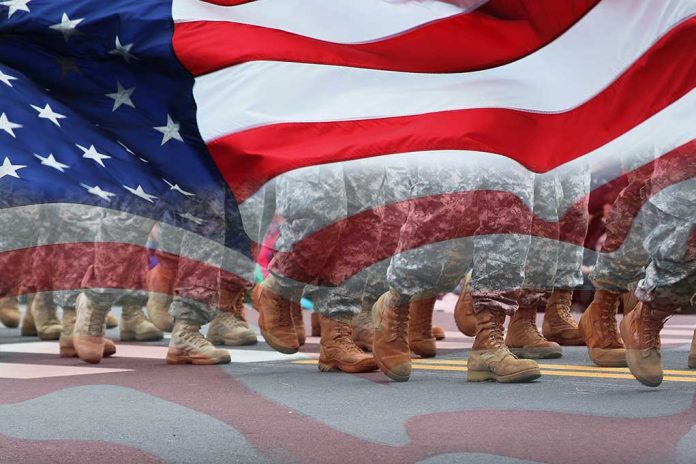 (RepublicanPress.org) – Joe Biden took a wrecking ball to former President Donald Trump's efforts to safely return American troops and Afghan allies with his botched withdrawal from the war-torn nation. Now, his administration has decided to send thousands of soldiers to Europe. Is this the right call, or could it lead to an ill-fated military clash with Russian troops?
On Wednesday, February 2, Pentagon Press Secretary John F. Kirby held a news conference announcing the decision to relocate about 3,000 US service members to Germany, Poland, and Romania in response to Russia's increased military build-up along its western border with Belarus and Ukraine.
.@PentagonPresSec: The United States will soon move additional forces to Romania, Poland, and Germany. I want to be very clear about something: these are not permanent moves. pic.twitter.com/SnQnGnCvwN

— Department of Defense 🇺🇸 (@DeptofDefense) February 2, 2022
According to Kirby, the "current situation" in Eastern Europe "demands that we reinforce [the American military's] deterrent and defensive posture." He also affirmed the Biden administration's commitment to defending allies and NATO's Article Five.
The relevance of Article Five remains unclear since it provides for collective defense for NATO allies, meaning if one NATO member state is attacked, the organization considers it an attack on all members. However, neither Ukraine nor Belarus belongs to the treaty organization.
The United States already has about 80,000 troops stationed in Europe. One thousand Army Stryker squadron members currently located in Germany will deploy to Romania, and roughly 2,000 troops from Fort Bragg, North Carolina, will transfer to Poland and Germany in the next few days.
Copyright 2022, RepublicanPress.org