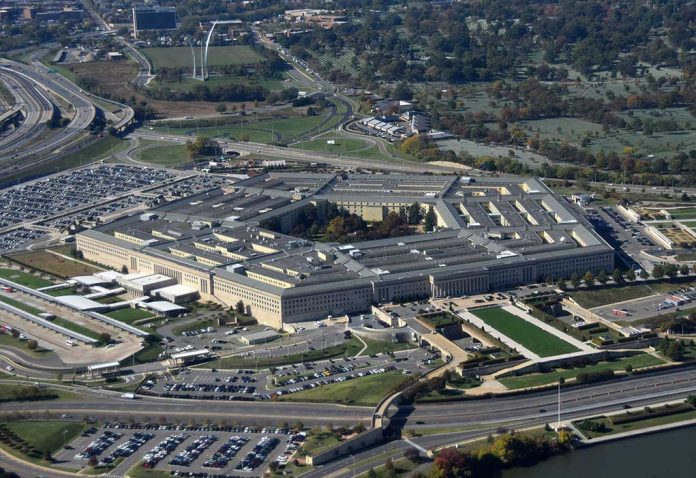 (RepublicanPress.org) – On April 13, Attorney General Merrick Garland, Deputy AG Lisa Monaco, and FBI Deputy Director Paul Abbate announced the arrest of Jack Teixeira, an Air Force National Guard member. Prosecutors charged him under a criminal complaint of obtaining, retaining, and transmitting classified materials. US Magistrate Judge David Hennessy granted the government's motion for pre-trial detention a few weeks later. The DOJ recently announced it secured an indictment for the 21-year-old Airman 1st Class.
On June 15, the DOJ's Office of Public Affairs issued a press release advising that a Boston grand jury indicted Teixeira on six felony counts related to his "willful retention and transmission" of classified national defense information. The Massachusetts guardsman allegedly shared the data on Discord, an online chat service used primarily by gamers.
The indictment alleged that Teixeira enlisted in the US Air National Guard in September 2019 and obtained a top-secret clearance in 2021. On or around January 2022, he "willfully, improperly, and unlawfully" obtained and shared national defense materials classified as "SECRET" and "TOP SECRET."
BREAKING: Pentagon leak suspect Jack Teixeira indicted by federal grand jury https://t.co/KovScNIbBM

— Fox News (@FoxNews) June 15, 2023
Teixeira also had Sensitive Compartmented Information (SCI) data concerning or derived from sensitive human and other intelligence sources, analytical processes, and methods. SCI materials can only be used, stored, processed, or discussed in a Sensitive Compartmented Information Facility (SCIF).
Garland weighed in on the indictment, stating that the information Teixeira obtained could "reasonably… be expected to cause exceptionally grave damage" if shared with others. He also noted that his prosecutors charged the guardsman with sharing national security materials "on a social media platform" with users "he knew [weren't] entitled to receive it."
FBI Director Christopher Wray echoed that sentiment, adding that the indictment revealed a "serious violation" of the trust placed in individuals with security clearances to "protect" and "safeguard" the nation's secret information.
Teixeira faces up to a decade in prison and three years of supervised release for each charge if a jury convicts him. The court can also assess a fine of up to $250,000 per count.
Copyright 2023, RepublicanPress.org