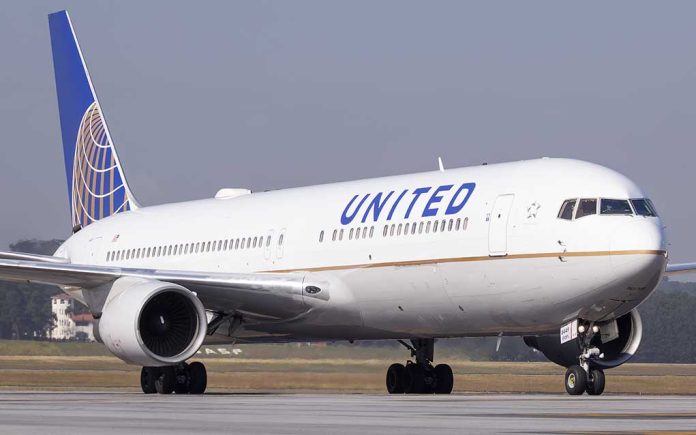 Airplane CHAOS – One Man Responsible
(RepublicanPress.org) – Flying can be a stressful experience for many individuals, particularly during takeoff and landing. A California man recently gave passengers on a Chicago-bound flight an experience they won't soon forget.
On Thursday, May 5, the New York Post reported that Chicago Police Department officials arrested 57-year-old Randy F. Davila after he opened an emergency door and stepped onto the wing of a United Airlines flight and slid onto the airfield.
United plane passenger opens emergency slide and lands on wing https://t.co/u7d83Lrmzc

— Sam Bowne (@sambowne) May 6, 2022
The incident occurred around 4:30 a.m., shortly after the San Diego flight landed at Chicago's O'Hare International Airport. Fellow passenger Maryellen Eagelston told WGN-TV that Davila had an exit door next to his seat. However, for some reason, he crawled over one person on his side of the aisle and three individuals on the other side before opening the exit door and sliding onto the wing while the plane was moving.
"Everybody [was] yelling, no, no, no," Eagelston recounted, adding that a confused stewardess approached the group of agitated passengers. "What just happened?" she exclaimed.
WGN-TV posted a brief statement about the incident from United Airlines. The airline acknowledged the incident and stated that the safety of its passengers and crew members is the airline's "highest priority."
Chicago law enforcement officials charged Davila with misdemeanor reckless conduct. The court scheduled his next appearance for June 27.
Copyright 2022, RepublicanPress.org