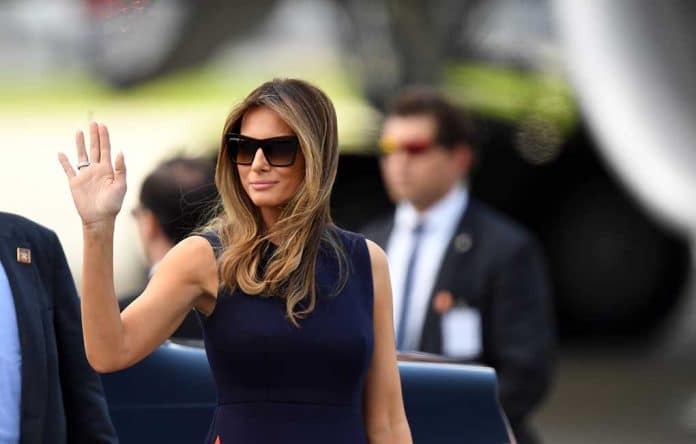 (RepublicanPress.org) – Former First Lady Melania Trump has remained relatively quiet since her departure from the White House in 2021. However, thanks to a new arrangement with conservative social media platform Parler, that might change.
On Wednesday, February 9, Parler announced it entered into a "special arrangement" with Melania Trump to publish "exclusive" content on the conservative social media alternative to mainstream platforms like Facebook and Twitter. Parler pointed out that it already powered the former first lady's nonfungible token platform, www.MelaniaTrump.com, and its accompanying blockchain technology.
* PARLER SAYS MELANIA TRUMP WILL SHARE EXCLUSIVE COMMUNICATIONS ON PARLER @Reuters

— Carl Quintanilla (@carlquintanilla) February 9, 2022
Parler's CEO, George Farmer, recently spoke out about the platform's new partnership, expressing excitement at the prospect of working with Mrs. Trump. He also said Parler is looking forward to helping support Mrs. Trump's "professional evolution as one of the world's leading icons."
Mrs. Trump echoed that sentiment, adding that she's "excited and inspired" by social media platforms like Parler that provide a place for direct communication and free speech. She also applauded the company's work using emerging web technology to "foster productive discourse."
Individuals interested in continuing to follow Mrs. Trump's voice can connect with her at www.parler.com/MelaniaTrump, or by going to the platform and conducting a search for MelaniaTrump. See you there! 
Copyright 2022, RepublicanPress.org