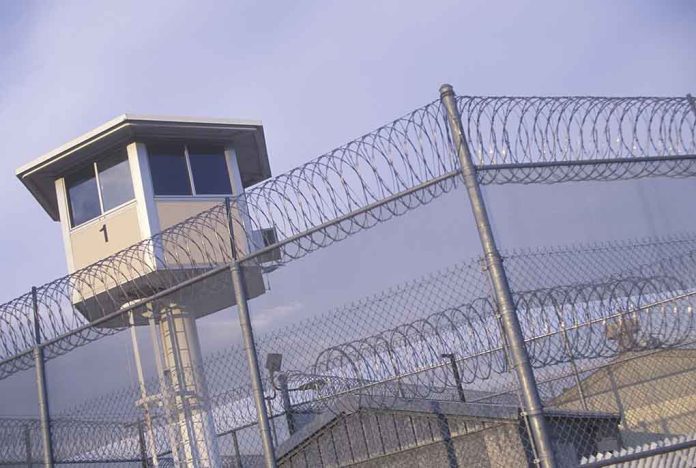 (RepublicanPress.org) – It's well-known that if a person has to spend time behind bars, federal prisons are typically much nicer and safer than those operated at the state level. Still, problems occur in the federal system, as exemplified by the recent lockdown at dozens of facilities after a deadly incident.
On February 1, the Federal Bureau of Prisons locked down its 122 penitentiaries following a deadly gang fight that resulted in two inmate deaths and two injuries. The incident occurred at a high-security facility in Texas and involved members of the brutal international MS-13 gang.
No other inmates or prison workers suffered any injuries, and prison authorities told local reporters gang members didn't present a threat to the public at large. Nevertheless, to be safe, federal officials decided to lock down prisons nationwide, concerned the killing could spark retaliatory violence in other lockdown facilities.
The lockdown, being instituted at the agency's more than 120 federal prisons across the U.S., was prompted by fears of potential retaliation and concern violence could spread to other facilities. https://t.co/N48cSBKkfv

— The Associated Press (@AP) February 1, 2022
The lockdown order requires inmates to remain in their cells for the majority of the day. It also closed prison facilities to the general public, although that measure was reportedly already in place at many prisons due to the pandemic.
It remains unclear how long the lockdown might last. The last time the Federal Bureau of Prisons restricted facilities occurred in the wake of the January 6 incident at the nation's capital.
Copyright 2022, RepublicanPress.org